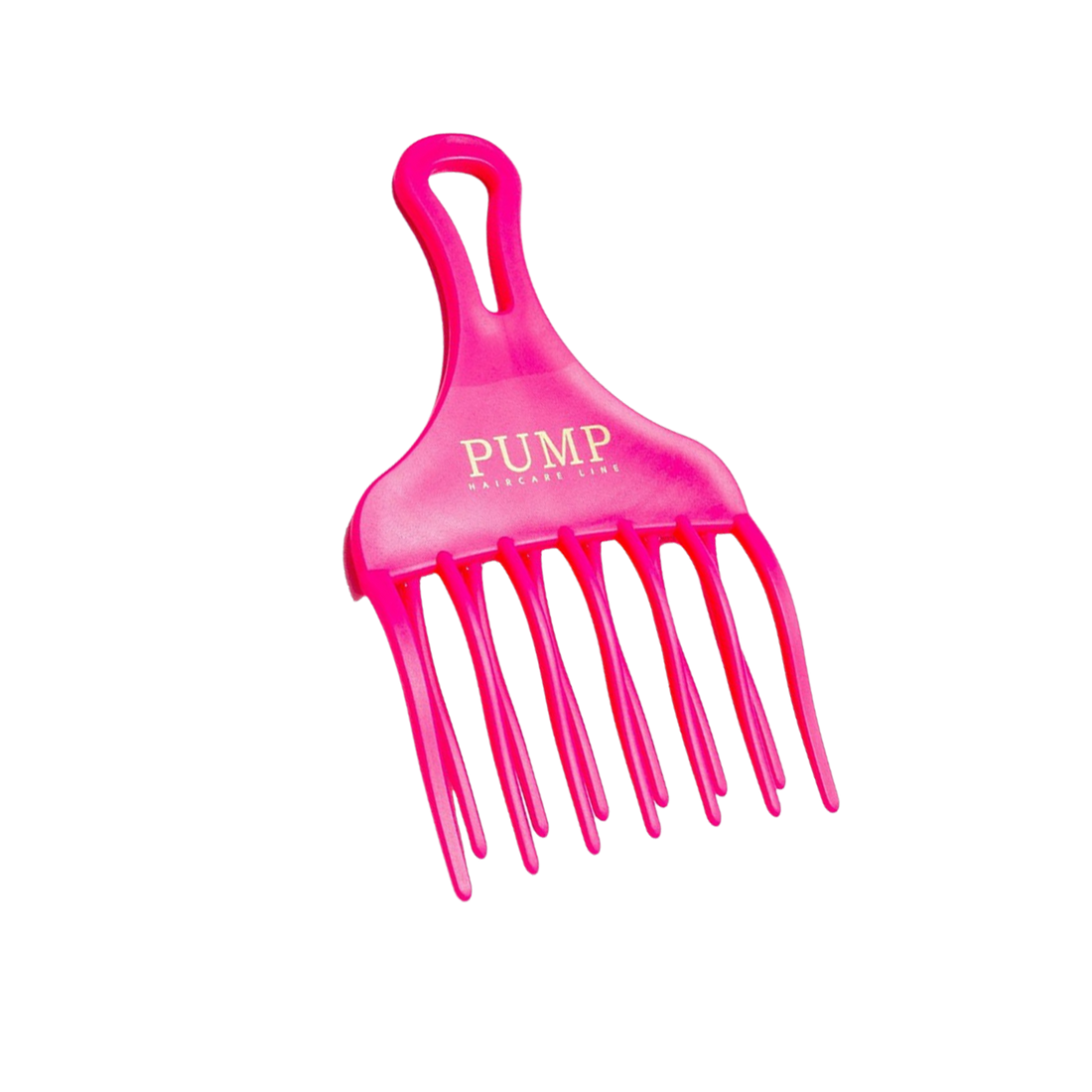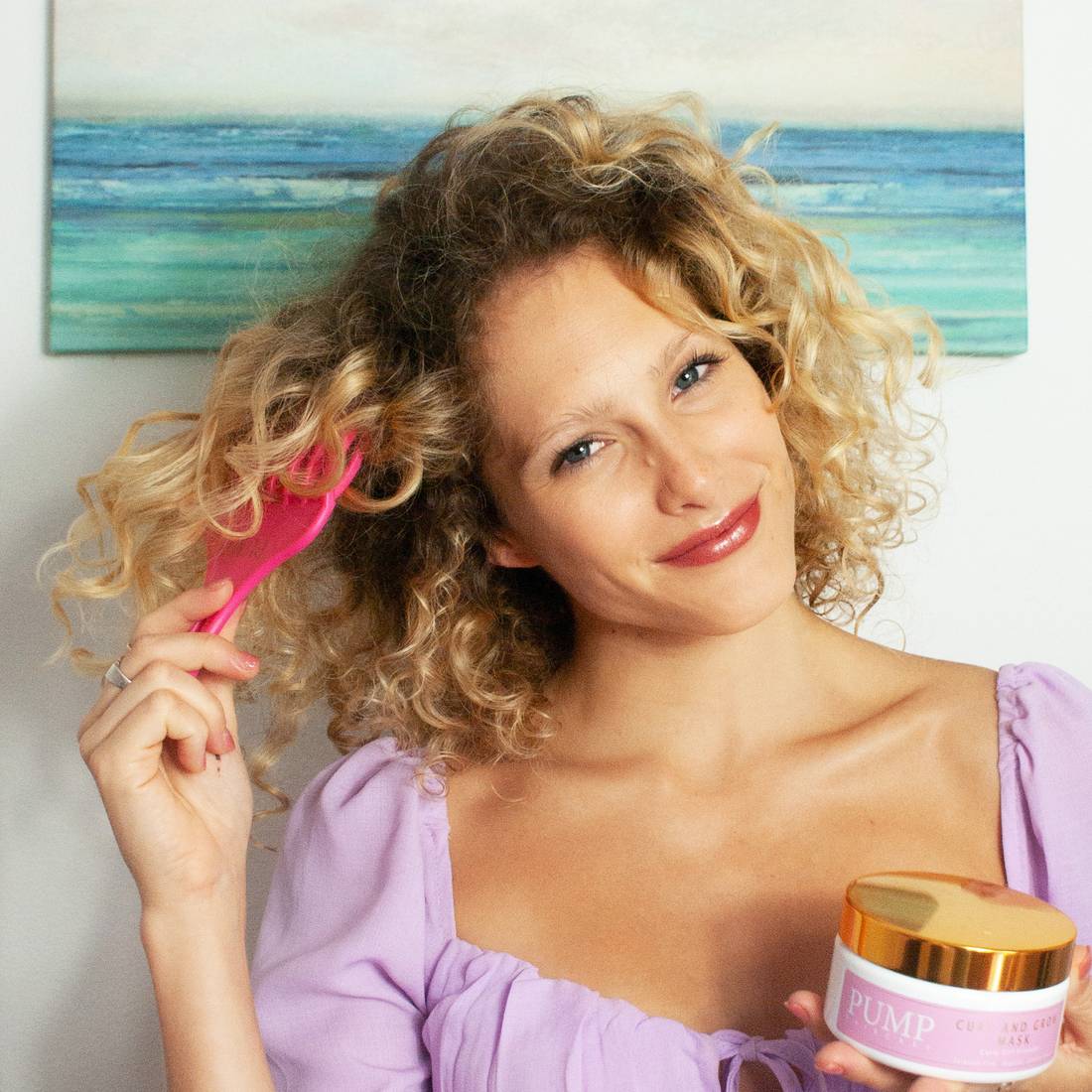 Pump Pink Detangle Comb
$10.00 USD
This curl friendly, wide tooth comb has a sturdy feel to handle the thickest hair, this comb is tough! The fork like points leave enough space to not pull or frizz up curls.
How to Use

Use to comb wet hair, distribute product evenly, or help detangle your mane. Can be used as a pick on dry curls to add some volume.
Tash's Tips

For knotty prone hair, glide comb through when you apply conditioner in the shower
Shipping Info

All orders are shipped on the same day you place the order, if ordered before 3pm AEST.
Move over knots, hello curl teaser!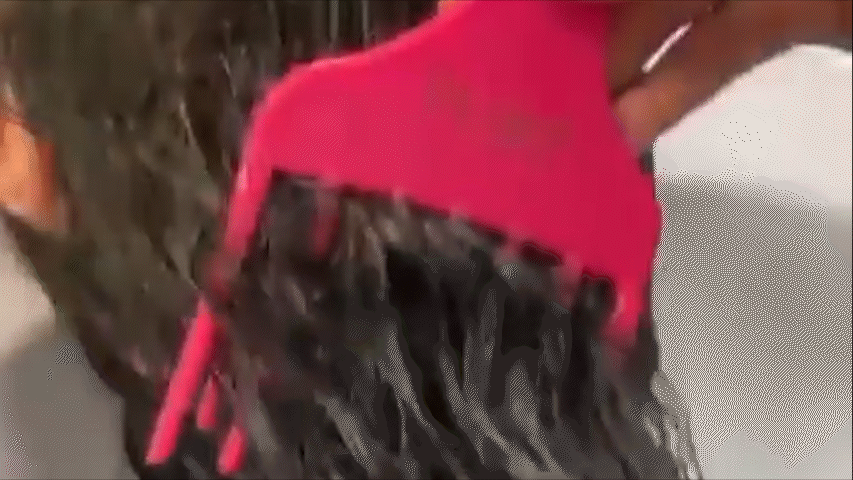 Watch and Learn
Only comb your curls when wet! Curly hair is more fragile than straight hair so be more gentle with it.
These ingredients find themselves on our Block-list
Real People, Real Results
Needing some haircare inspiration? Click and hold to see the before image.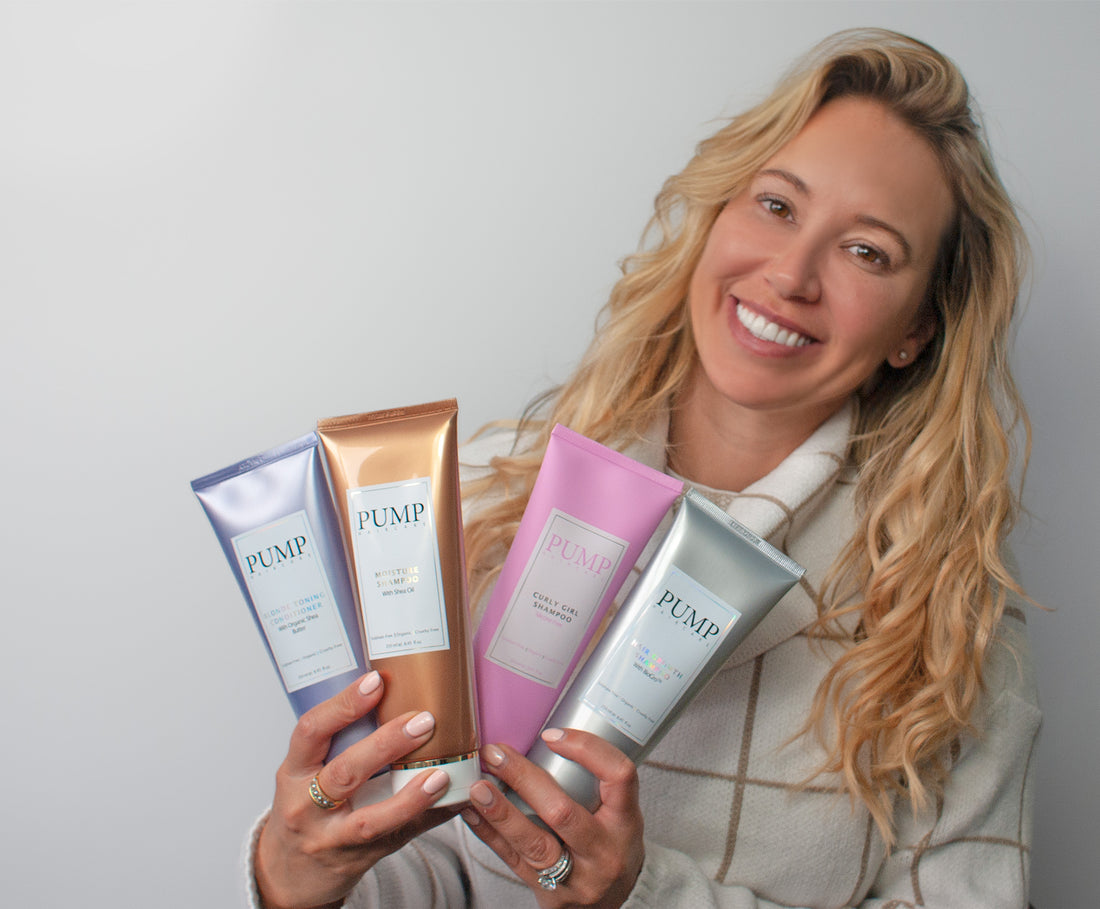 Need help choosing?
Take our hair quiz to get custom recommendations from Pump founder and hair guru, Tash!
Help me choose
Where to next?
Looking for more natural haircare? Find it here!