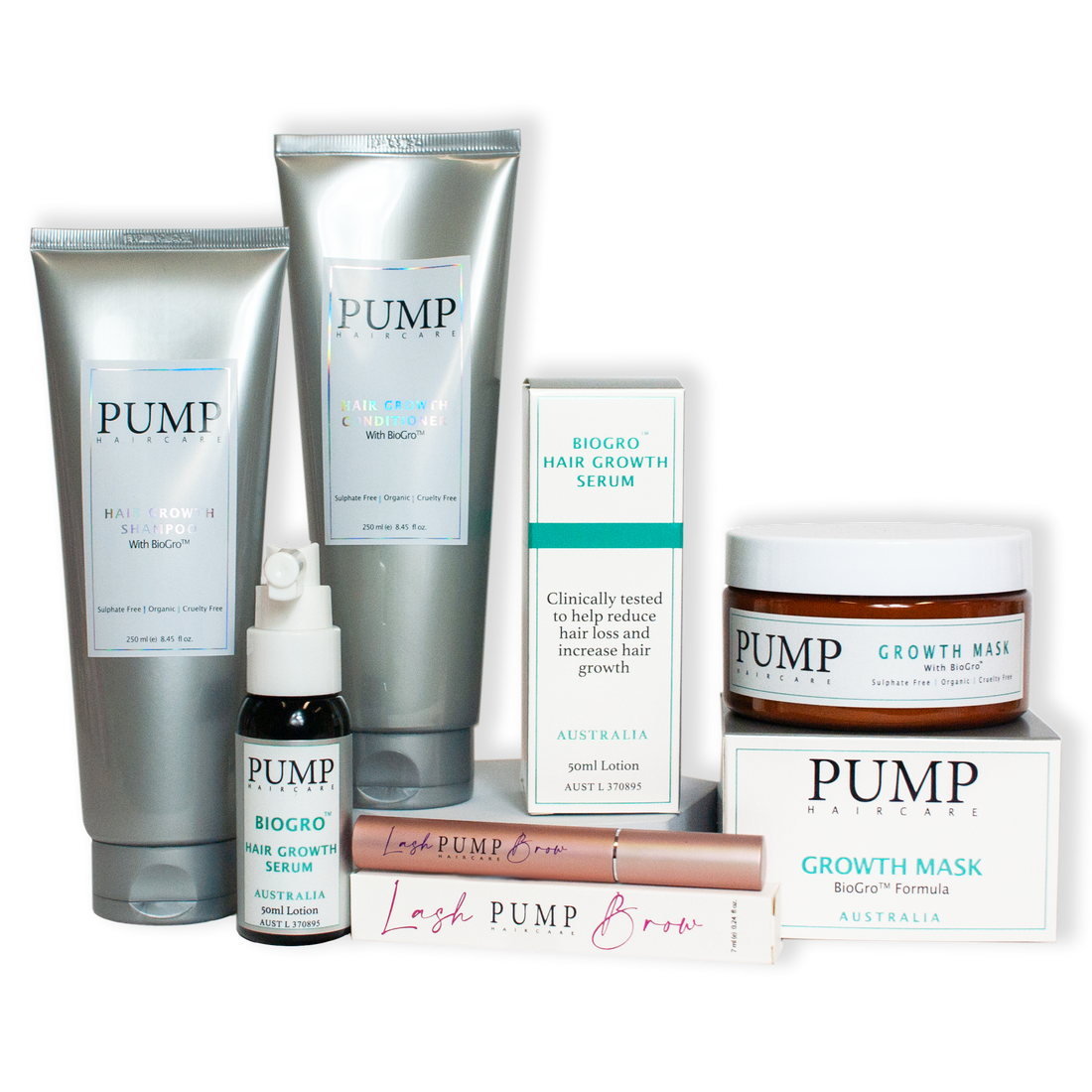 Pump Growth Pack
$112.00 USD
Manage thinning and breakage naturally with the Pump Growth Pack. This is a great way to start with some key products to support healthy hair growth, improve hair texture and reduce split ends! Packed with strengthening proteins to help maximise hair density.
What's Included
How to Use

Shampoo and Condition with your normal frequency that makes your hair feel and look nice based on its unique characteristics. It's not a case of 'more is better' for benefits.

No more than once a week for the Mask is necessary but its fine more often if you like. With the mask, use only a small amount after shampooing instead of (not in addition to) Conditioner. Leave in for 10+ minutes or even overnight for more intensive treatment. Rinse it out with just water afterwards.

Spray the Biogro on your roots concentrating on the hairline or other targeted areas once or twice a day. It can be applied to dry or wet hair.

Apply Lash Serum on clean, dry, mascara-free lashes from the root to the tip once every night.
Shipping Info

All orders are shipped on the same day you place the order, if ordered before 3pm AEST.
These ingredients find themselves on our Block-list
Real People, Real Results
Needing some haircare inspiration? Click and hold to see the before image.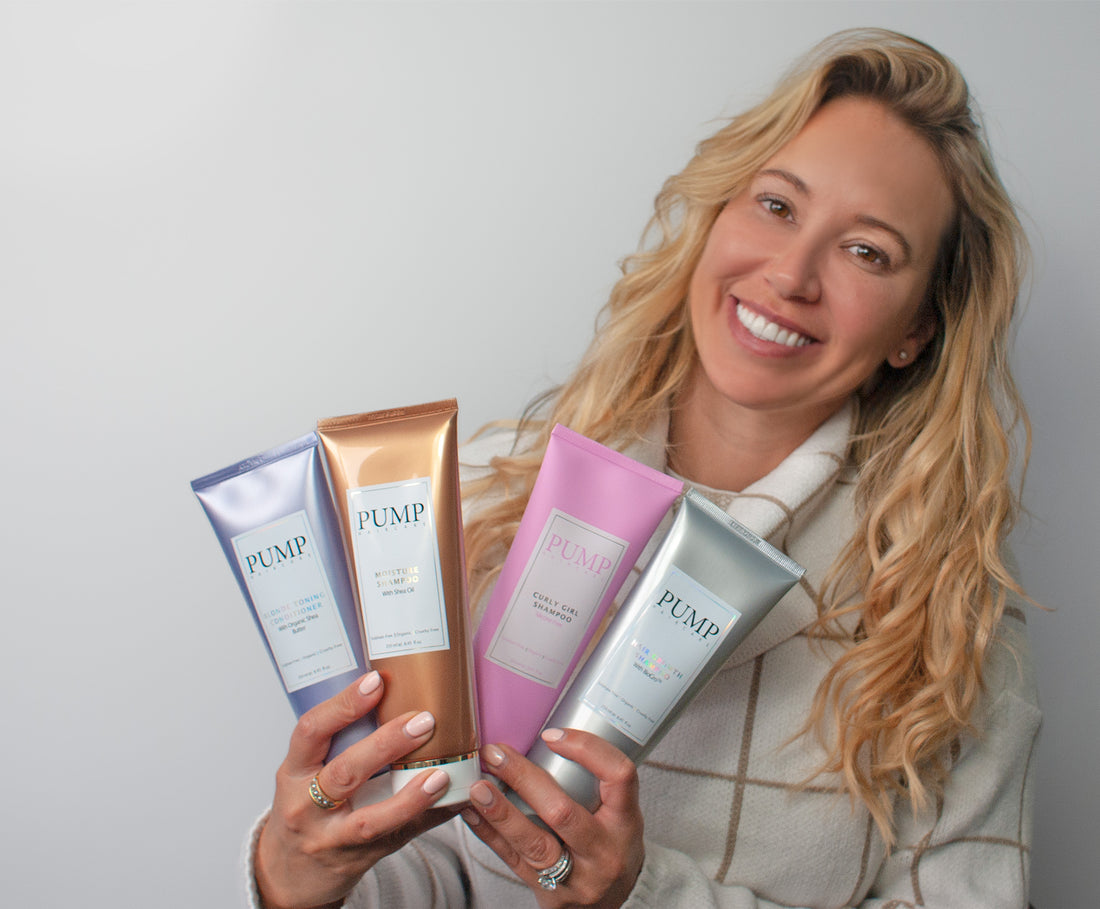 Need help choosing?
Take our hair quiz to get custom recommendations from Pump founder and hair guru, Tash!
Help me choose
Where to next?
Looking for more natural haircare? Find it here!