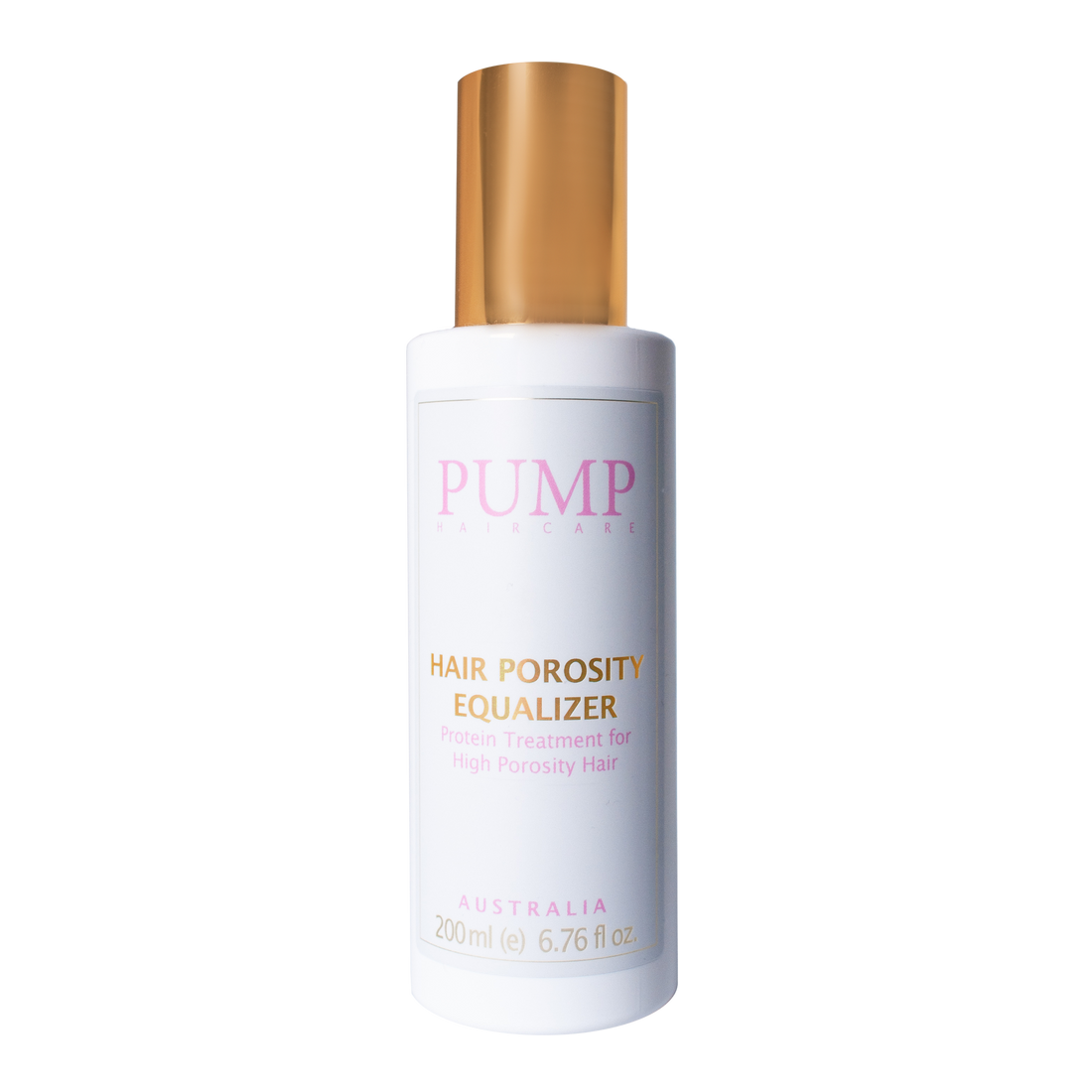 Pump Hair Porosity Equalizer
$23.00 USD
Designed For High Porosity hair! Not sure if you have high porosity? Do the test! Take one strand of hair that has fallen out or from your brush and place in a glass of water. Wait a few minutes and if your hair floats you have low porosity hair. If it sinks to the bottom, you have high porosity hair and this product is for you!
A protein-rich spray that equalises porosity in the hair enabling it to retain hair colour, build resilience throughout the strands and hold moisture and lock it in.
How to Use

Spray all over hair from roots to ends and leave overnight. Shampoo out in the morning and repeat once a fortnight. For optimising colour, spray all over your hair before a colour treatment.

200ml, 6.76 fl oz
Tash's Tips

When having your colour done at the salon, take this spray with you for your hairdresser to apply before your colour.
Ingredients

Aqua, Hydrolyzed Rice Protein, Soya Amino Acids, Cetrimonium Chloride, L-Cysteine HCL, d-Panthenol, Hydrolyzed Soy Protein, Persea Gratissima Oil ( avocado oil)*, Aloe Vera oil, Apple cider vinegar, natural fragrance of essential oils. 200ml *Organic ingredients.
Shipping Info

All orders are shipped on the same day you place the order, if ordered before 3pm AEST.
Is your hair broken and damaged?
Mend and strengthen your locks with this unique protein rich spray to promote healthier hair with less breakage.
These ingredients find themselves on our Block-list
Real People, Real Results
Needing some haircare inspiration? Click and hold to see the before image.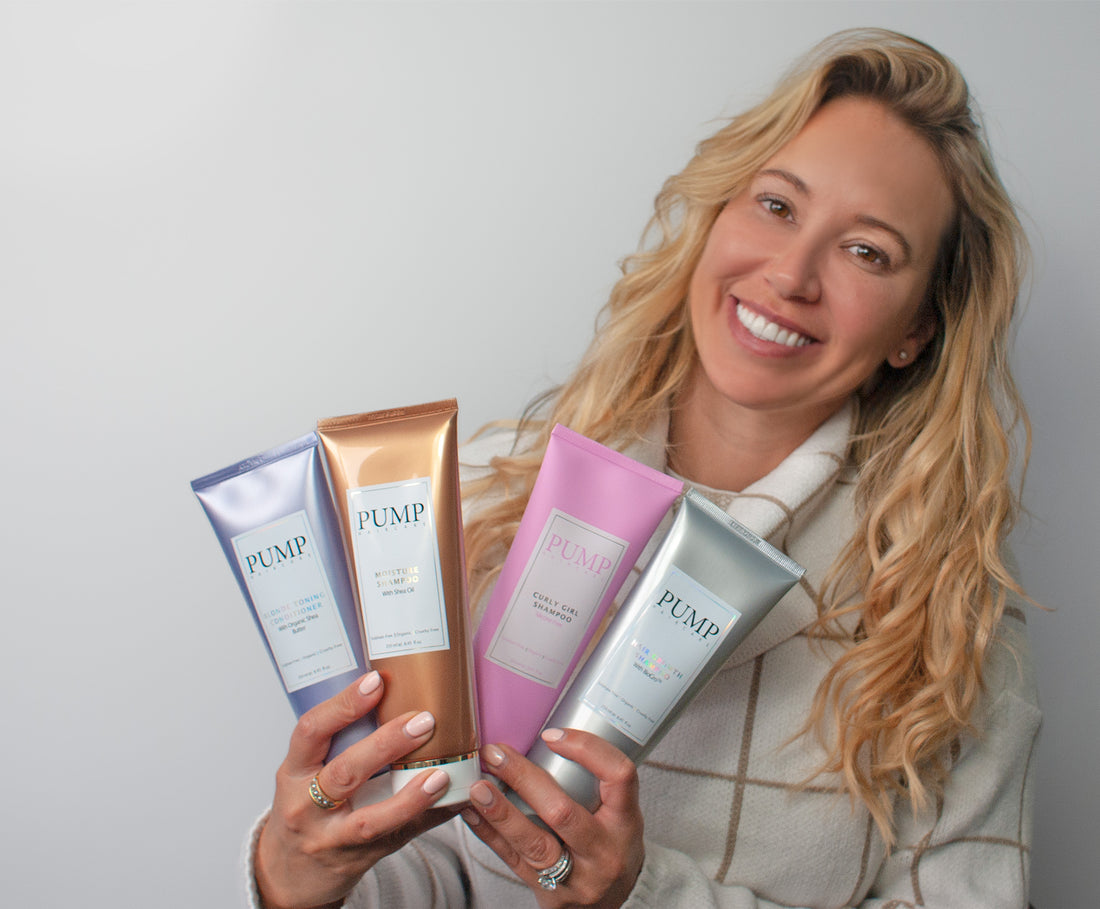 Need help choosing?
Take our hair quiz to get custom recommendations from Pump founder and hair guru, Tash!
Help me choose
Where to next?
Looking for more natural haircare? Find it here!