Pump Anti Frizz Conditioner
$23.00 USD
Pump Anti Frizz Conditioner fights frizz and smoothes down the cuticles to protect hair from humidity. Packed with cold pressed organic Argan Oil and Shea Butter.
What causes frizzy hair? Cuticle damage from moisture lacking hair leaves the strands vulnerable to humidity that can cause a swelling reaction and frizz all over. Packed with Shea butter to nourish and smooth hair.
**Based on a trial of 50 women
How to Use

After rinsing out shampoo, remove excess water from hair. Massage a small amount of conditioner into wet hair from roots to ends. Leave for at least 3 minutes, then rinse thoroughly. Style as usual.

250ml, 8.45 fl oz
Tash's Tips

If your hair is very dry you an leave in a small amount of this conditioner when rinsing out. Making the diluted conditioner act as a leave in treatment that doesn't weigh the hair down or leave a residue.
Ingredients

Aqua, Isopropyl Myristate, Cetearyl Alcohol, Cetrimonium Chloride, Amodimenthicone, Trideceth-12, Glycerin, Behentrimonium Methosulfate, Behentrimonium Chloride, PEG-100 Stearate, Butyrospermum Parkii (Shea Butter)*, Panthenol (Vitamin B5), Aloe Barbadensis Leaf Extract*, Argania Spinosa Kernel Oil*, Hydrolyzed Rice Protein, Cocos Nucifera (Coconut) Oil*, Hydrolyzed Soy Protein, Prunus Amygdalus Dulcis (Sweet Almond) Oil*, Fragrance, Dehydroacetic Acid, Benzoic Acid, Polyquaternium-10, Benzyl Alcohol, Benzyl Salicylate, Coumarin, Lilial, Benzyl Benzoate. *Organic Ingredients
Shipping Info

All orders are shipped on the same day you place the order, if ordered before 3pm AEST.
Silky smooth.
After just one wash you'll feel that your hair feels softer, smoother and more nourished.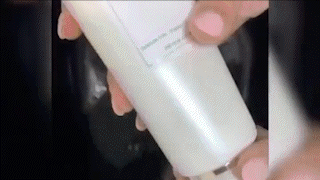 Watch and Learn
Work the conditioner through the mid lengths and ends of your hair, avoiding the roots. Leaving on for 1-3 minutes will leave your hair feeling nourished and frizz free!
Conditioner for Frizzy Hair 
Pump Anti Frizz Conditioner is the ultimate conditioner for frizzy hair as it repairs damaged hair, reduces frizz and hydrates hair cuticles to keep your hair and scalp healthy. It is the best conditioner for frizzy hair as it can be used on all hair types which experience a dry or frizzy texture, helping to tame the frizz and keep your curls defined and smooth.
How can conditioners help with frizzy hair?
Conditioners for frizzy hair help to address the underlying issue of a dry and frizzy texture by moisturising and smoothing the hair cuticles to prevent breakage as insufficient hydration and moisture is the common culprit. This can be due to your natural hair texture, environmental factors or chemical treatments that have left your hair dry and frizzy.

Conditioners for frizzy hair also help to smooth over the protruding hair cuticle by its key ingredients penetrating the hair shaft, smoothing over the lifted and brittle ends. By fortifying the hair cuticles and creating a protective shield around them, you can reduce the risk of hair breakage and safeguard your locks from environmental elements like humidity, which can disrupt the natural moisture balance of your hair.

To address this concern and replenish your curls with essential hydration, we suggest incorporating a nourishing hair conditioner into your hair care regimen. This will enable you to combat frizz and regain control over your hair texture effectively. If you're unsure about where to begin, Pump Anti Frizz Trio offers a convenient and straightforward 3-step routine to effortlessly manage frizz and achieve smooth, beautiful hair. If you want to go a step further and get rid of the frizz once and for all, we recommend the Pump Anti Frizz Pack. 
What ingredients to look for when choosing a conditioner for frizzy hair?
The key to choosing the best conditioner for frizzy hair all lies in the ingredients. The product must contain natural oils and moisturising agents to combat dryness and nourish your hair cuticles. 

As frizzy hair usually has split or brittle ends, finding one with a smoothing agent is key to minimising frizz, that is why our conditioner for frizzy hair uses natural shea butter to smooth over any flyaways.

Lastly, the hair conditioner must contain proteins and amino acids such as a hydrolyzed rice protein to bind with and strengthen your hair follicles. If you're looking to strengthen your hair follicles, check out our other products with hydrolyzed rice proteins. 
Star Ingredients
When choosing a hydrating hair conditioner it is often confusing what the benefits of each ingredient are, but we've got you covered! Below are the star ingredients in our conditioner for frizzy hair and the unique history and properties of each ingredient. 
Shea Butter 
Shea Butter comes from the native shea tree in Africa, also known as the karité tree, and holds a rich history across African cultures and communities. It has been used for thousands of years as a natural moisturiser and protectant to repair damage from harsh environmental stressors. It is also known for soothing skin dryness, eczema or dry scalp conditions. 
Its significance in being used in conditioners for frizzy hair is its nourishing and moisturising properties. This is due to it being loaded with natural fatty acids and emollient properties which soothe and protect the hair cuticles by creating a natural protective barrier. Its anti-inflammatory properties also deeply nourish the scalp, creating a healthier environment for hair growth. When paired with other ingredients, such as hydrolyzed rice protein, it works in synergy to bind together to create an overall sleeker appearance without the risk of breakage. 
Hydrolyzed Rice Protein 
Incorporating hydrolysed rice proteins into hair treatments is a relatively new practice but has gained popularity as a plant-based and natural alternative to synthetic ingredients. Particularly its value lies in its ability to strengthen and smooth hair by replenishing the hair cuticles with moisture. This is due to rice proteins containing amino acids, which add to the hair's volume by attracting moisture to the hair strands and strengthening hair structure. It does this by filling any gaps found in frizzy hair cuticles and repairing damaged hair. 
Argan Oil 
The use of argan oil for its many health benefits is a staple practice in the indigenous Berber communities of Morocco. It comes from the kernels of the Argania Spinosa tree and has been used in their traditional cuisines for its many health benefits and unique flavouring. 
Argan oil has gained worldwide popularity for its moisturising and anti-aging properties, making it a sought-after ingredient for hair and skin health. It is renowned for its ability to strengthen the hair and provide protection against heat styling tools and environmental stressors. By including argan oil in our conditioner for frizzy hair, we strive to improve manageability and promote smoother hair cuticles.
For a comprehensive solution to treat frizzy hair, we highly recommend our Pump Ultimate Anti Frizz Pack. This pack includes everything you need to effectively address frizz and achieve healthier, more manageable hair.
Sweet Almond Oil 
Sweet almond oil comes from the Prunus Dulcis tree, native to the Middle East and has been used for centuries by ancient Egyptians, Greeks and Romans. It is a lightweight oil containing vitamin E and essential fatty acids, making it easily absorbed without causing the hair to be greasy or weighed down. The versatility of this oil makes it a fantastic addition to your hair care routine.

It can be used as a pre-treatment or post-wash as a soothing oil to moisturise and tame frizz. You can even add a couple of drops to your hair conditioner for some extra moisture. We've already done that for you in our conditioner for frizzy hair and we've got lots of other products that are infused with it.
Read
These ingredients find themselves on our Block-list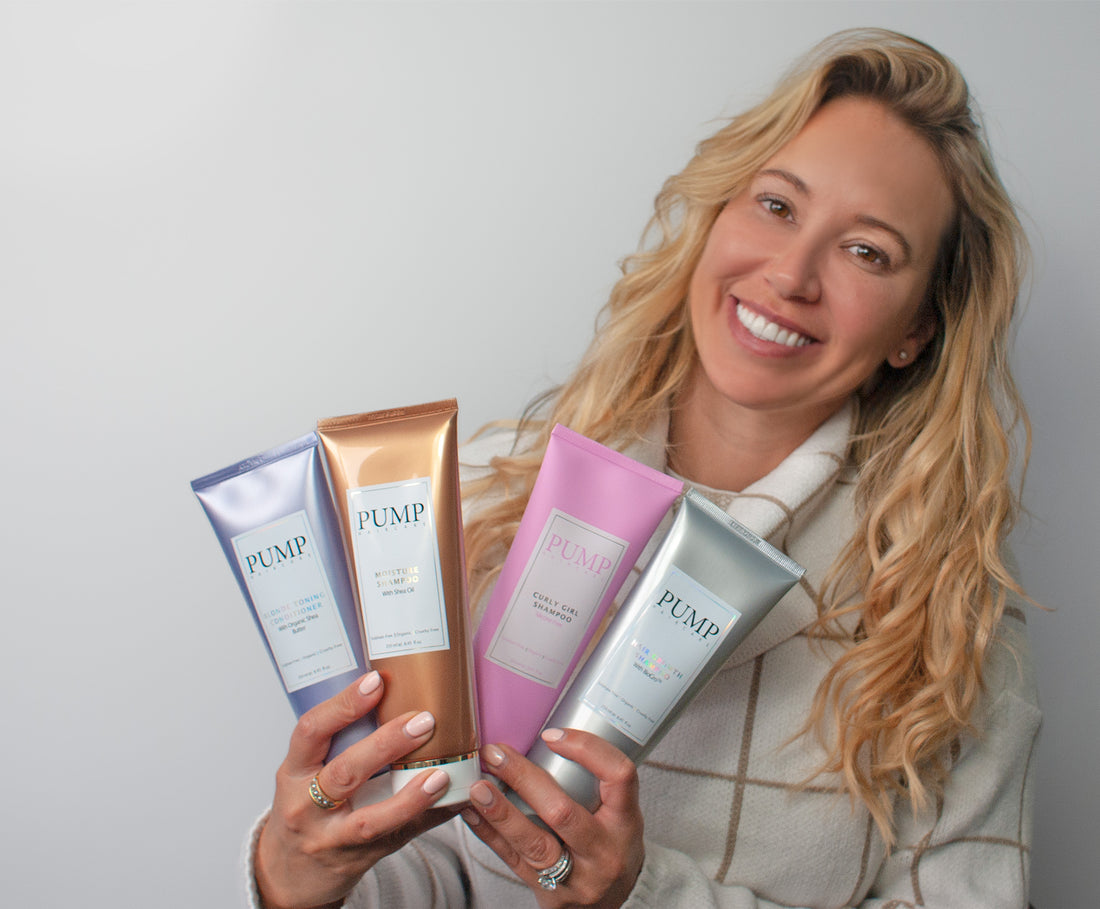 Need help choosing?
Take our hair quiz to get custom recommendations from Pump founder and hair guru, Tash!
Help me choose
Where to next?
Looking for more natural haircare? Find it here!