From One Blonde To Another
Here it from our customers! Click and hold to see the before image.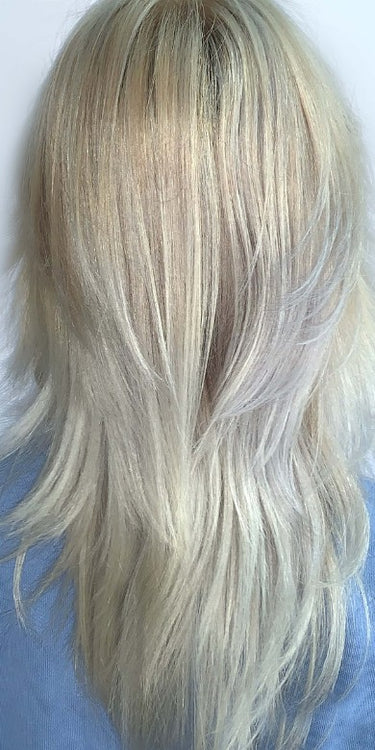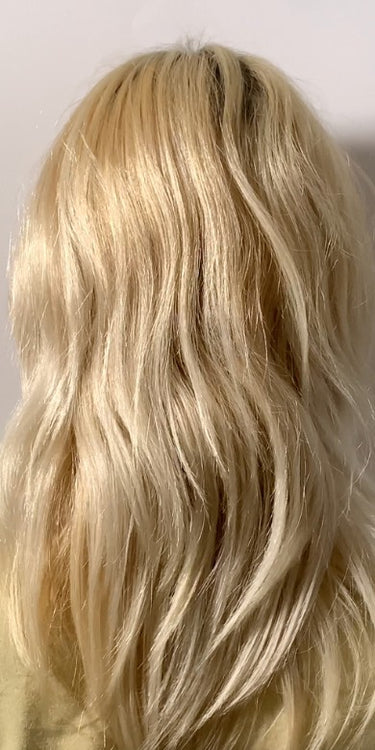 Louise
"This is the best purple shampoo and conditioner I have ever used. I cancelled my toner appointment with my hairdresser because I did not need to go anymore!"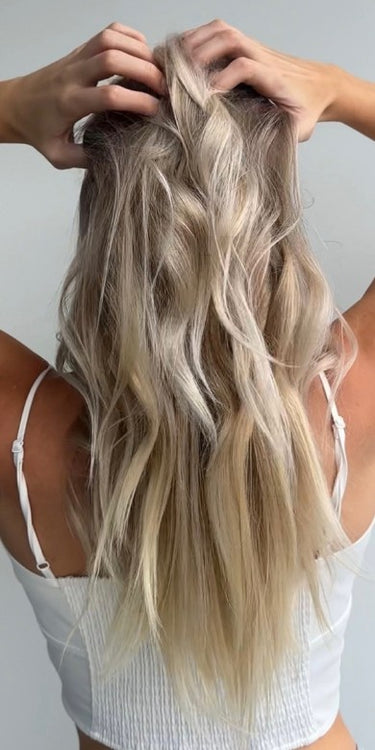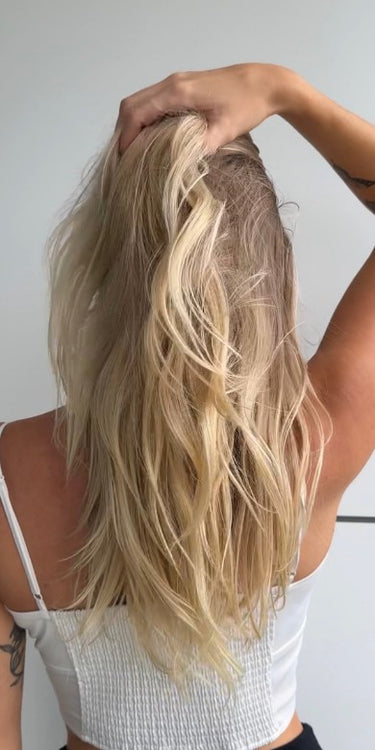 Lana
"If you want a real platinum look then definitely use these. I have the Shampoo, conditioner and leave in moisturizer. I found the results are not immediate but when you use it a few times you will notice a big difference."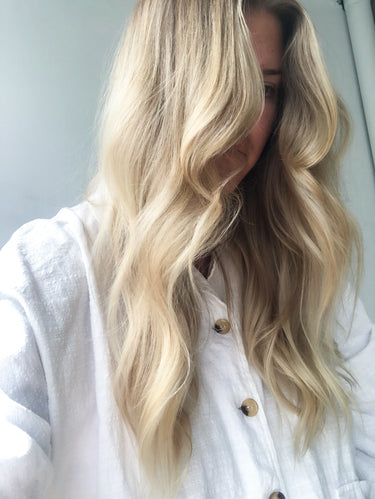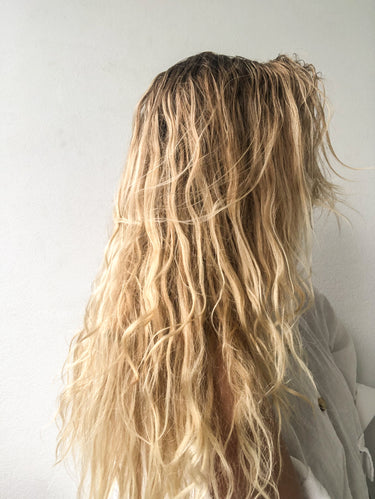 Sarah
"I live in Canada, and the blonde products have been my go-to shampoo and conditioner for over a year. It does not damage my hair, and I get tons of compliments on my colour."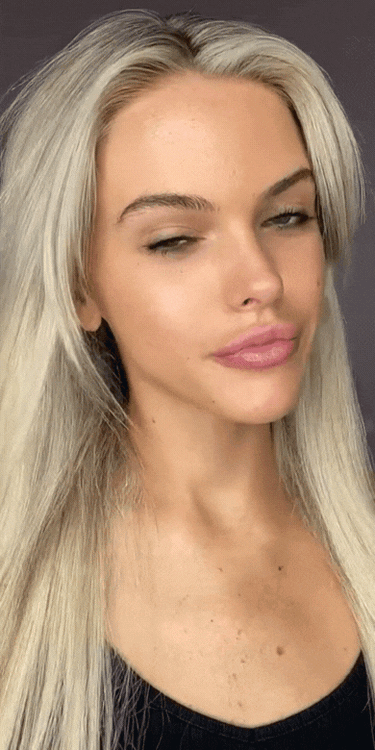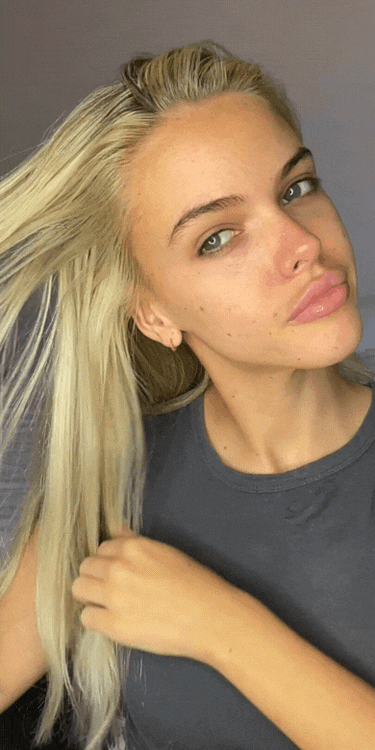 Kayla
Conditioning mask against brassy blonde worked perfectly, I saw results after one use without looking overtoned (some other products make my hair look dull grey or only tone my highlighted strands), and it also leaves the hair beautifully soft.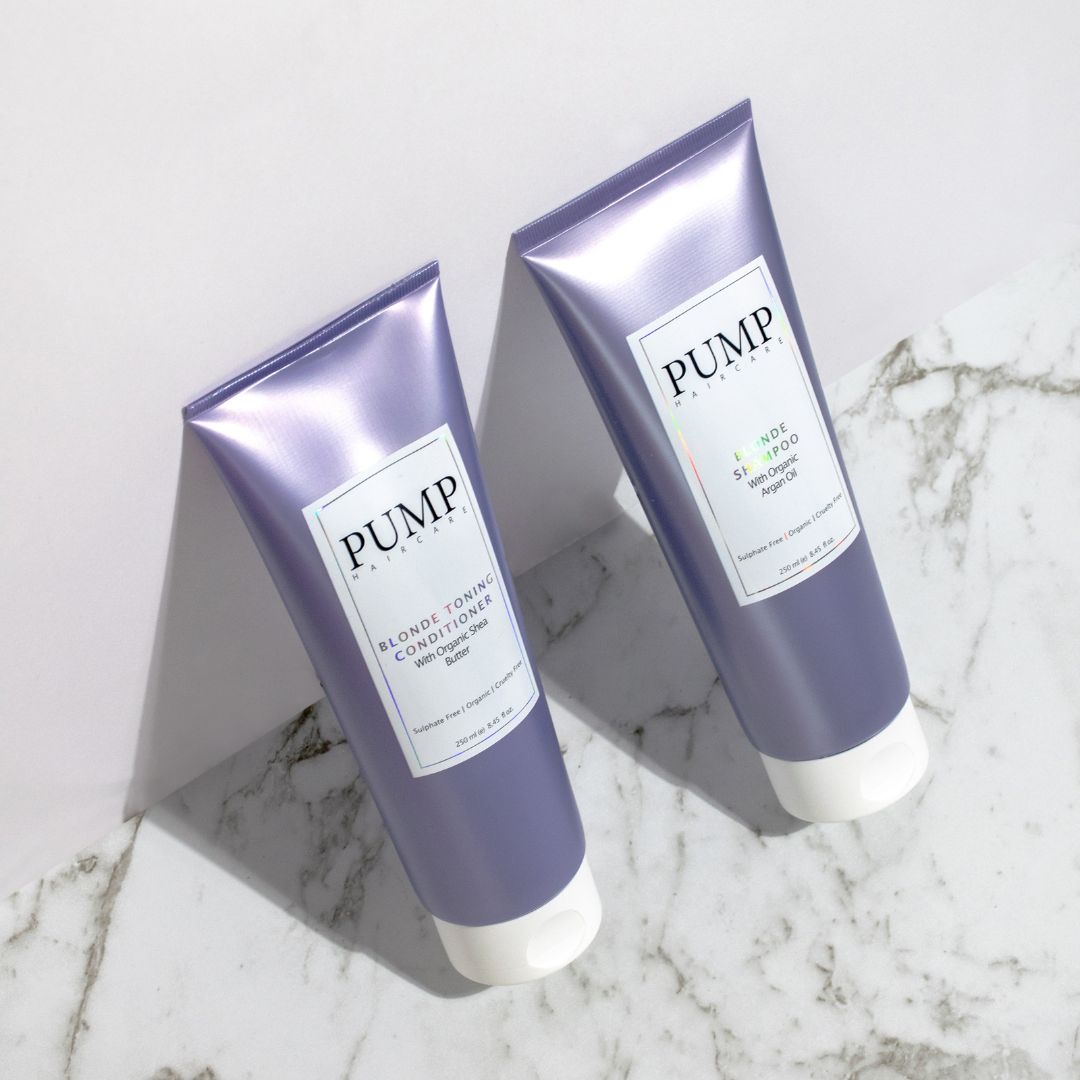 Blonde Hair Products
The Pump Blonde Range will get rid of your brassy hair instantly! At Pump Haircare, we understand the challenges that come with maintaining beautiful blonde hair. That's why we've created this extensive range of blonde hair products, designed to cater to all your hair care needs. With our selection of shampoos, conditioners, treatments, and styling products, you'll be able to keep your blonde hair looking and feeling its absolute best.

Things To Consider When You Have Blonde Hair
Products containing harsh chemicals like sulfates or alcohols are known to strip your hair of its natural oils, making it hard to retain moisture. This leads to brittle, dry hair with more breakage as the internal structure of the hair is compromised. Instead opt for natural blonde hair care products with gentler moisturising ingredients. 
Deep Conditioners & Hair Masks
As blonde hair is on the drier side and requires extra hydration in comparison to other hair types, it's important to regularly use a deep conditioner or hair mask to retain moisture and shine. 
The Pump Blonde Hair Mask is a silicone free formula made to tone out the yellow and deeply nourishes your hair. This product only needs to be used once a week and can be left on your hair for up to 10 minutes depending on whether you're wanting a stronger or weaker cool blonde tone. 
Brassy or Yellow Tones in Blonde Hair
Blonde hair can become brassy or yellow from many factors. It can happen from sun exposure, not using purple shampoo or conditioners to tone the hair, and buildup from styling products. Swimming in chlorine can also strip the violet pigments from your blonde hair, leaving it with yellow tones or looking brassy. The most common factor is bleaching. As part of the coloring process, bleaching hair causes a dilution of the melanin, known as oxidation. Along with stripping away the existing color, the dye also adds new color to your hair, resulting in your desired shade. However, over time, the chemical reaction may cause your hair to develop a brassy appearance.
Styling Routine For Blonde Hair
This will depend on your hair type, texture, and styling routine as everyone's hair is different. Generally, it's best to use hair products designed for blonde hair and to be used once or twice a week, but it's also best to determine how frequently you should use these products. 
You can also use styling products to add volume and texture to your hair. These products include volumising mousse, dry texturising sprays, lightweight curl creams, hair oils, shine serums, sea salt sprays, and many more. If you're looking for hair styling products that are 100% natural and beneficial for your hair, check out the Pump Style and Protect range!
The Difference Between Toning Shampoos, Conditioners and Masks
Toning shampoos, conditioners and masks can all be used on blonde hair, as is even better if designed for blonde hair. Toning shampoo helps to remove dirt and impurities while removing the brass from your hair. Toning conditioner is similar to toning shampoo, but it instead helps to moisturise and soften the hair while also getting rid of the brassy tones. A hair mask is used to deeply nourish and restore hydration in your hair, providing intense conditioning. There are also purple hair masks on the market to help tone and deeply condition your hair simultaneously.
The main difference between these three types of blonde hair care products is the purpose. Shampoo is used to cleanse your hair, whereas conditioner is used to moisturise. A mask is intended to intensely nourish and restore damaged hair. It is recommended to use all three products on blonde hair, however it depends on the needs of your hair. If you're wanting to enhance the beautiful blonde in your hair, using a toning shampoo, otherwise known as purple shampoo would be the best choice. If you're needing that extra boost of moisture, opt for a conditioner. If your hair is dry and brittle, using a hair mask would be the most effective. Ultimately, understanding your hair first will help you determine which blonde hair care products to use. 
Pump Blonde Hair Products
The Pump Blonde Shampoo keeps the brass out of your blonde hair and brings a brighter blonde tone to your hair without visiting the salon! Use the Blonde Shampoo once or twice a week and adjust the leave in time for a stronger or weaker result depending on your preference. The gentle formula is infused with nourishing ingredients that cleanse your hair without stripping it of its natural oils.
For optimal results, after shampooing your hair follow up with the Pump Blonde Toning Conditioner to smooth and nourish your blonde hair to prevent further damage and dryness. This product does not need to be used in combination with the Pump Blonde Shampoo, as its primary purpose is to tone blonde hair and you'll only need to use it once a week or every second wash. 
The Pump Blonde Leave in Moisture Spray is a conditioning leave-in spray that nourishes your hair while keeping the yellow out of your hair. It's also great to use as a detangle spray when combing your hair!
Are you looking for a fail-proof method for keeping the yellow out of your hair? Keep your blonde hair healthy and toned with the Ultimate Blonde Pack! This hassle free pack includes the Pump Haircare Blonde Range with a few extra things to ensure your hair stays healthy and prevents further damage. 
Extra Tips for Blonde Hair
Avoid swimming in chlorinated pools
Don't overtone by washing too often with purple products
Limit your sun exposure and wear a hat when outdoors
Rinse your hair with cold water to close the hair cuticles and to retain vibrancy
Ask your stylist for their recommendations 
Still have any questions or concerns about the Pump Haircare Blonde Range? Click here for the FAQ + Contact Page. 
Read