Pump Ultimate Blonde Pack
$131.00 USD
Bye, bye yellow hair! Keep your bleached blonde healthy with our Ultimate Blonde Pack! The concentrated violet pigments tone away yellow for a cool, platinum silver blonde. With added strengthening to help rebuild colour damaged, brittle hair while preventing dryness and reducing further breakage.
What's Included
How to Use

Massage the shampoo into your roots, leaving in for 3-4 minutes to allow the toning to work. Rinse thoroughly and apply conditioner to mid-lengths and ends for 3 minutes.

Spray the Moisture Leave In daily, onto towel dried hair. Can be applied to dry hair. The Leave in Conditioner is used in a small amount, apply from mid-lengths to ends with your hands, to dry or wet hair.

With the mask, use once per week, only a small amount after shampooing instead of (not in addition to) Conditioner. Leave in for 5-10 minutes. Rinse it out with just water afterwards (ie no need to wash it out with shampoo).






Tash's Tips

Be sure to have a non toning shampoo & conditioner on hand for those washes where you don't need extra toning.

Adjust your leave in times for a stronger or weaker colour result. If your hair is colour treated it will take to the toning much easier than natural hair.
Shipping Info

All orders are shipped on the same day you place the order, if ordered before 3pm AEST.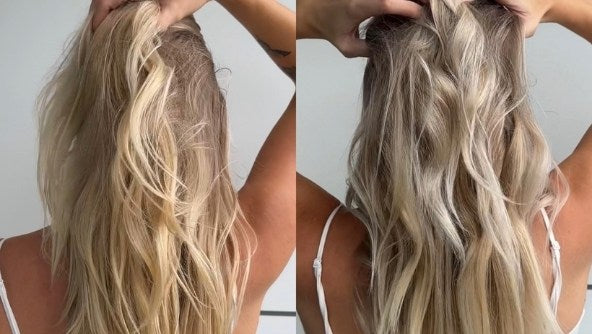 Experiment To Get The Best Results
All hair shades are different! Bleached hair will take to the toner quicker, for the natural hair ladies you'll need to leave the products in a little longer!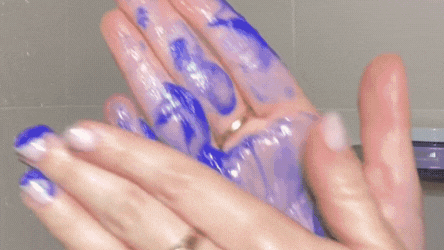 Distribute Evenly
You'll want to massage through evenly as best you can to ensure each strand gets toned. If you have brassier areas you can section off and leave products in longer.
From One Blonde, To Another
Hear from happy customers! Click and hold to see the before image.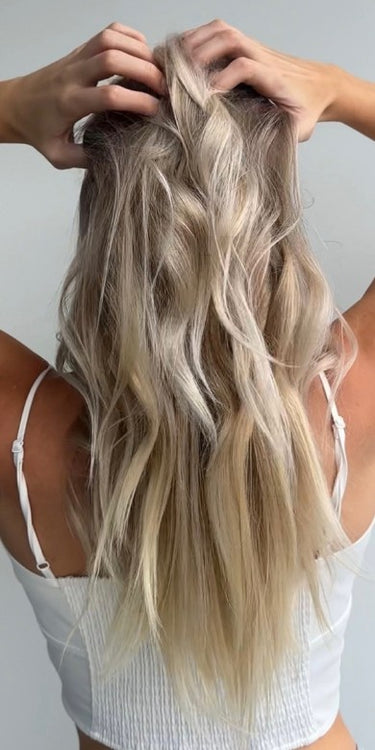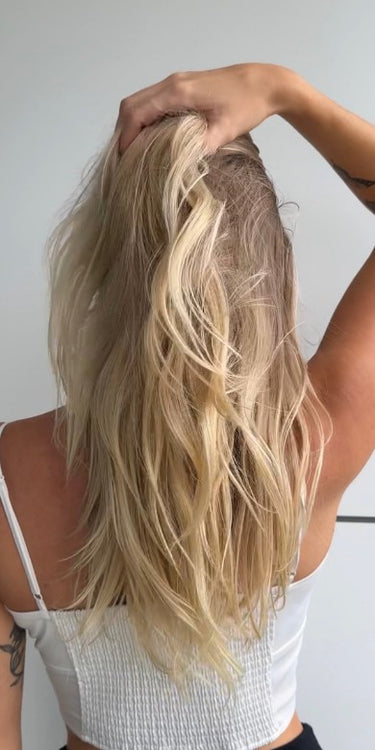 Lana
"If you want a real platinum look then definitely use these. I have the Blonde Pack. I found the results are not immediate but when you use it a few times you will notice a big difference."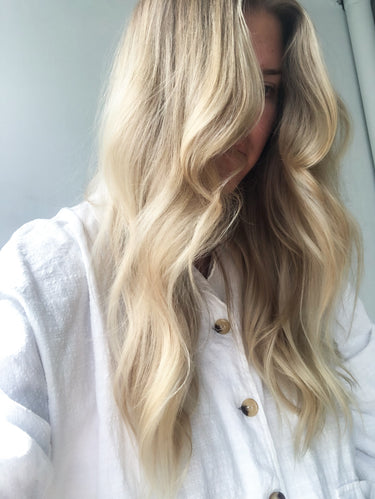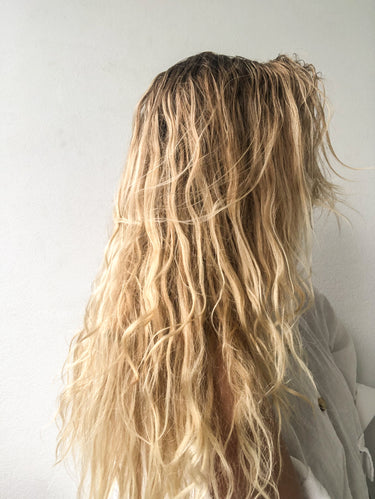 Sarah -Blonde
"I live in Canada, and the blonde products have been my go-to shampoo and conditioner for over a year. It does not damage my hair, and I get tons of compliments on my colour."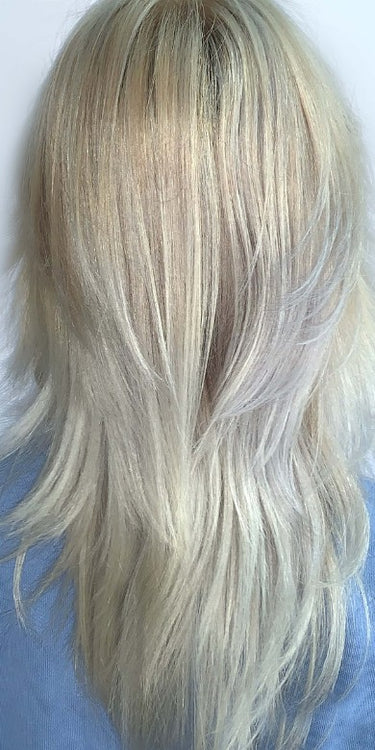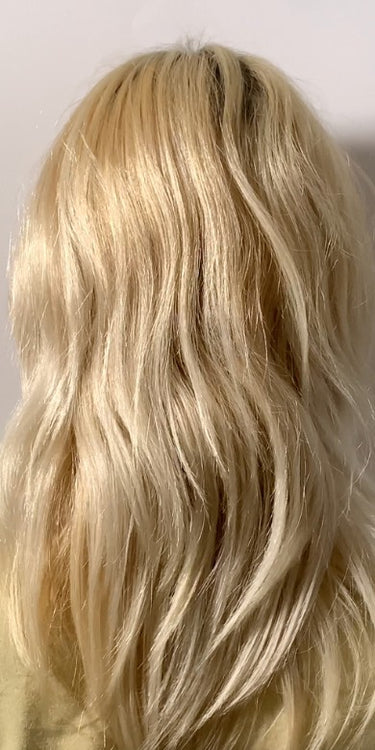 Louise
"This is the best purple shampoo and conditioner I have ever used. I cancelled my toner appointment with my hairdresser because I did not need to go anymore!"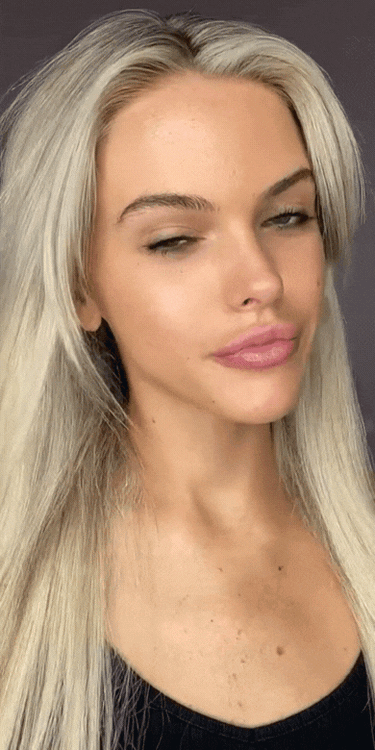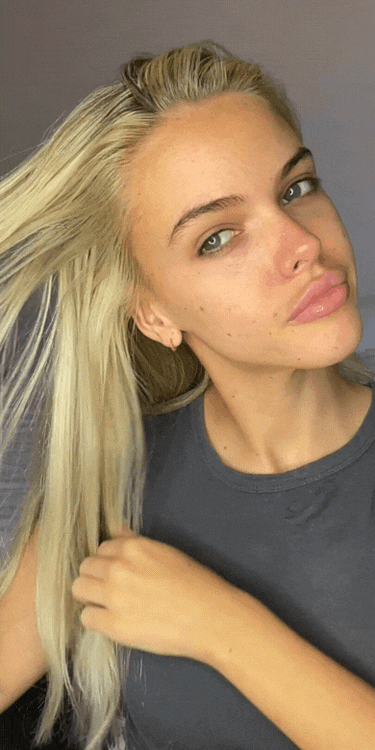 Kayla
Conditioning mask against brassy blonde worked perfectly, I saw results after one use without looking overtoned (some other products make my hair look dull grey or only tone my highlighted strands), and it also leaves the hair beautifully soft.
Get Kurly Kidz
These ingredients find themselves on our Block-list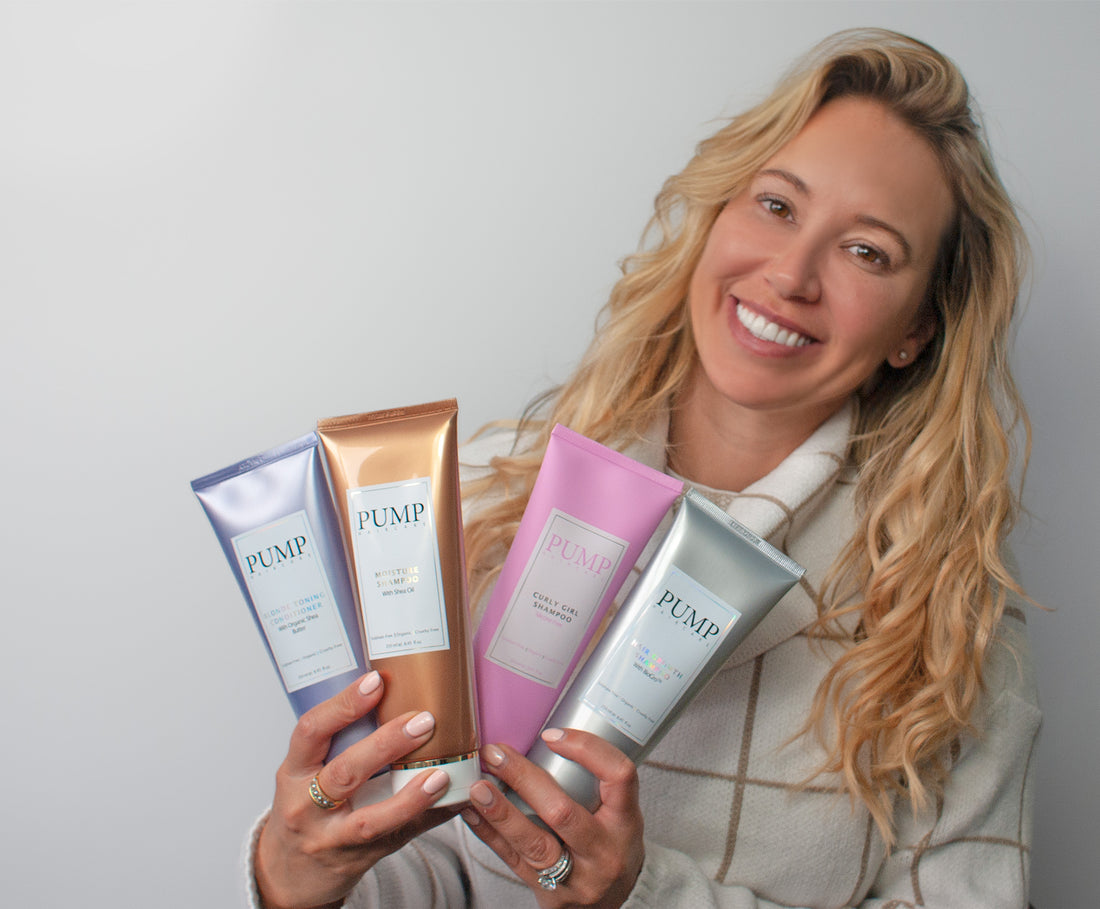 Need help choosing?
Take our hair quiz to get custom recommendations from Pump founder and hair guru, Tash!
Help me choose
Where to next?
Looking for more natural haircare? Find it here!