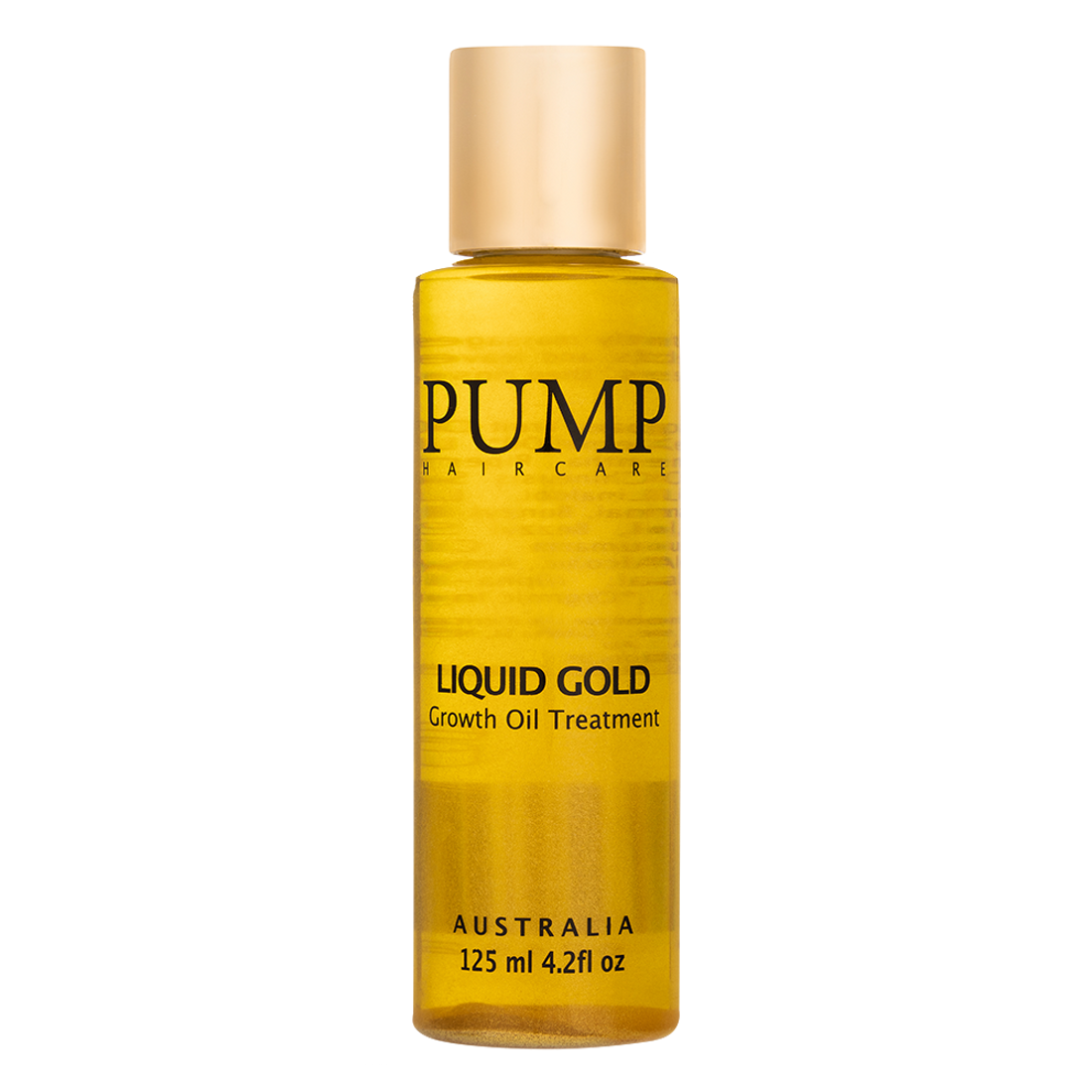 Pump Liquid Gold Growth Oil Treatment
$20.00 USD
PUMP Liquid Gold Growth Oil Treatment is a luxury pre-wash hair oil. Packed with Jamaican Black Castor oil, Peppermint and Coffee oil. Your hair will thank you for these scalp loving ingredients!
How to Use

Apply at least 20 minutes prior to washing the hair with shampoo and conditioner/mask, gently massage the oil into dry hair from roots to ends. Use once per week.

125ml, 4.2 fl oz
Tash's Tips

This oil works great as a scalp massage to circulate blood flow. Put some oil on your fingertips then apply medium to firm pressure on your scalp and massage in circular motions concentrating on the hairline.

Avoid using on tape extensions.
Ingredients

Olive Oil, Jamaican Black Castor Oil*, Brazilian Nut with Coffee Oil, Peppermint Oil*, Lavender Oil*, Cedar Wood Oil*, Rosemary Oil*, Argan Oil*, Coconut Oil, Chia Oil, Hydrolised Jojoba Protein, Mica Gold. *Certified Organic
Shipping Info

All orders are shipped on the same day you place the order, if ordered before 4pm AEST.
Our Hair Hero!
Your hair will thank you for these organic, scalp loving ingredients.
Watch and Learn
Your prewash essential! Apply from roots to ends, 20mins before your wash. You can leave this one in overnight for the ultimate treatment.
These ingredients find themselves on our Block-List
Real People, Real Results
Click and hold to see before using the Pump Hair Growth Products.
Don't know what to choose?
Ask Tash! Fill in our hair quiz to get custom product recommendations from Pump Haircare founder and hair guru, Tash Jay!
Help me choose
Looking for something?
Find more plant-based haircare collections right here!