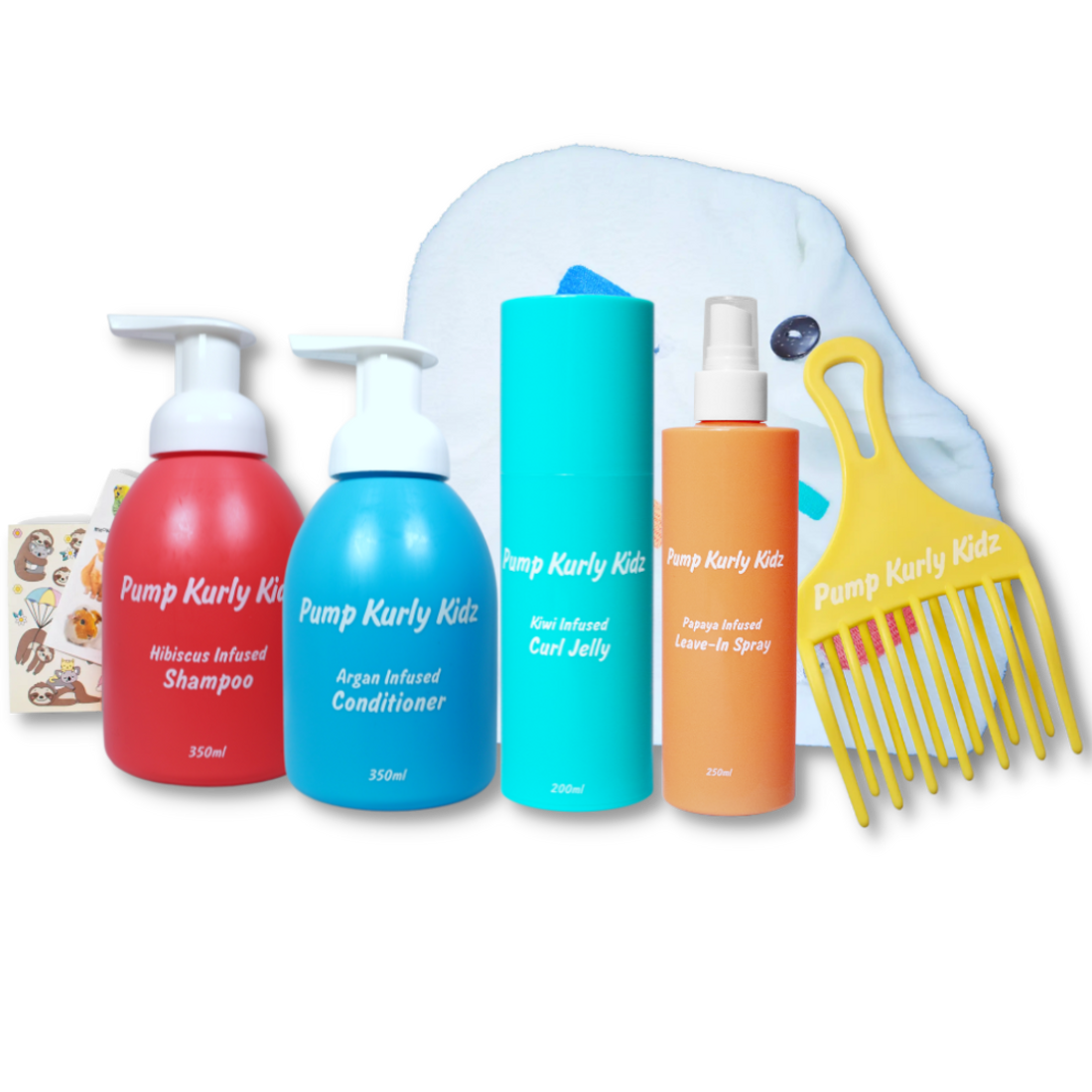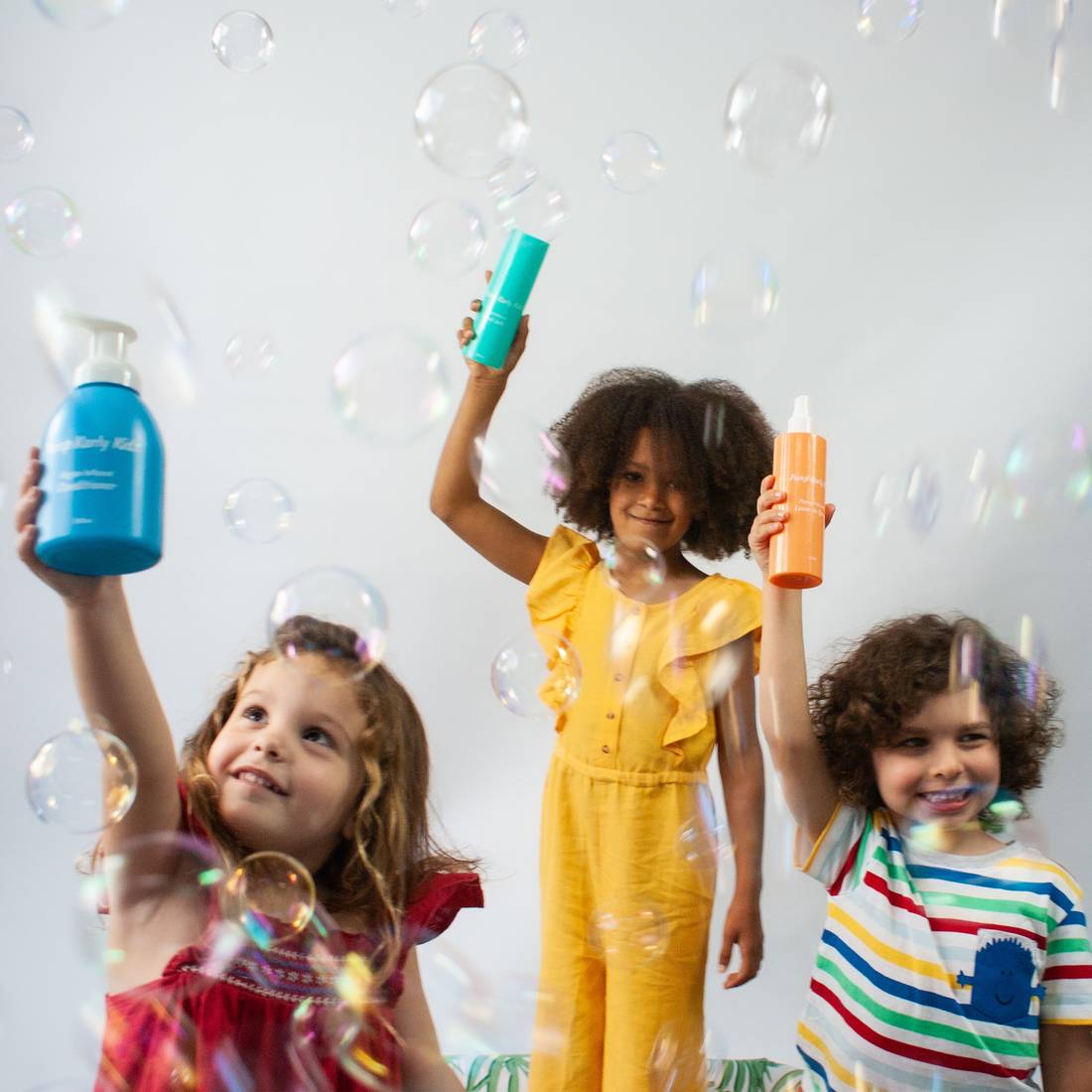 Pump Ultimate Kurly Kidz Pack
$64.00 USD
For little curls that need big love! Grab everything you need to keep your kids curly in this ultimate pack! An all natural formulation to gently cleanse, fight frizz, detangle and define curls. No nasties and fragranced with natural essential oils.
What's Included

Pump Kurly Kidz Hibiscus Infused Shampoo

Pump Kurly Kidz Argan Infused Conditioner

Pump Kurly Kidz Papaya Infused Leave-In Spray

Pump Kurly Kidz Kiwi Infused Curl Jelly

Stickers *designs may vary
How to Use

Massage wet scalp with Shampoo for 3 to 5 minutes, at the roots only, then rinse thoroughly with warm water. Apply the Conditioner by massaging through from roots to ends and leave for a minimum of 5 mins. Rinse thoroughly with warm water.

Apply the Jelly to wet hair by scrunching up from ends to roots, or using your fingers to twist into curls and ringlets. Spray the Leave In onto wet or dry hair and leave on. Comb through with a wide-tooth comb to detangle.
Shipping Info

All orders are shipped on the same day you place the order, if ordered before 3pm AEST.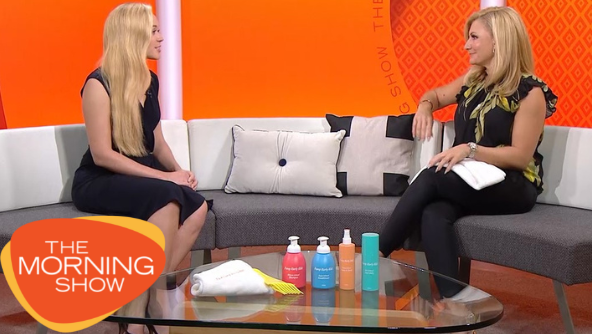 As Seen On The Morning Show
"The constant battle between the dryness and frizziness seems almost impossible... There is now a way to change that!"
Real Kids, Real Results
Want to know if it works? Click and hold to see the before image.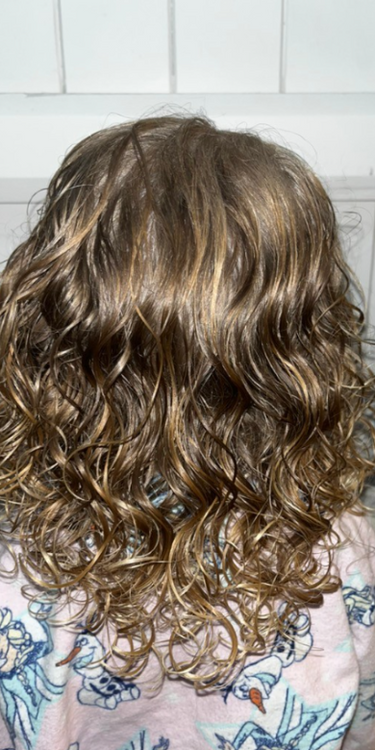 Emily
"Thank you! Been searching for a product for so long - I literally love everything about it"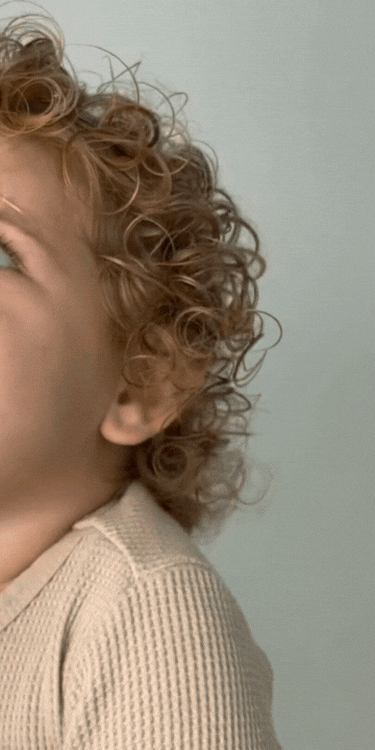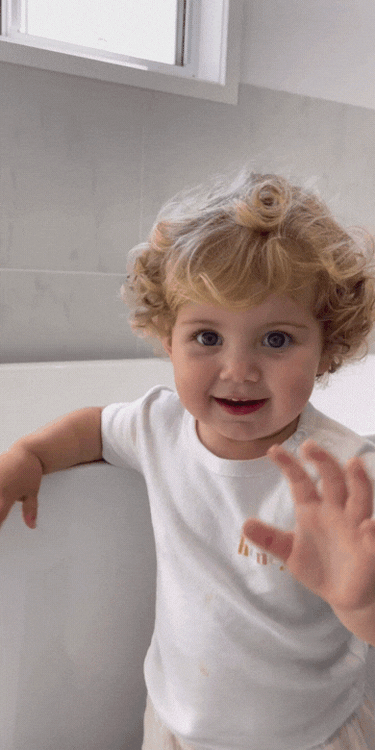 Honey
"The difference in curl definition is amazing! This has made bath time so much more enjoyable for both of us"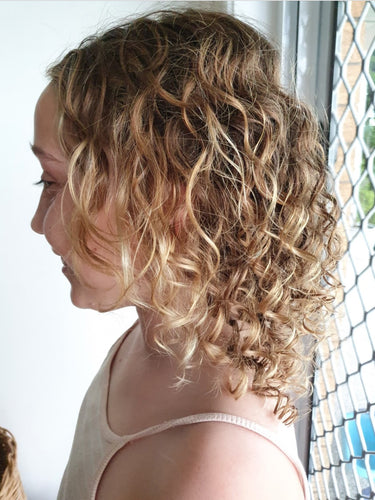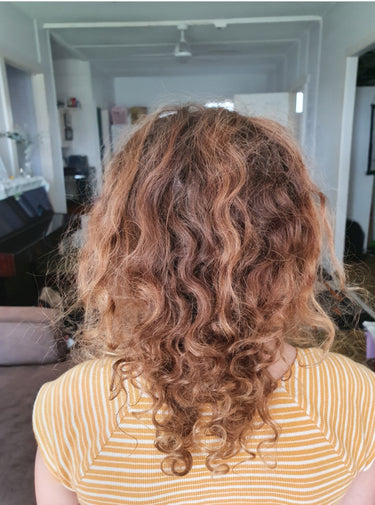 Charlie
"We got great results from day 1. Her curls are so much softer and easier to manage."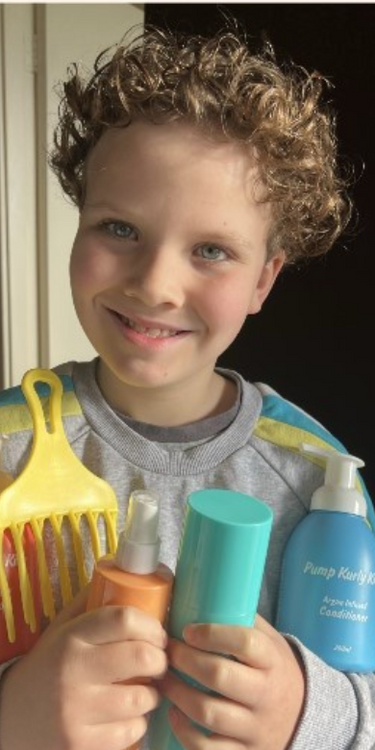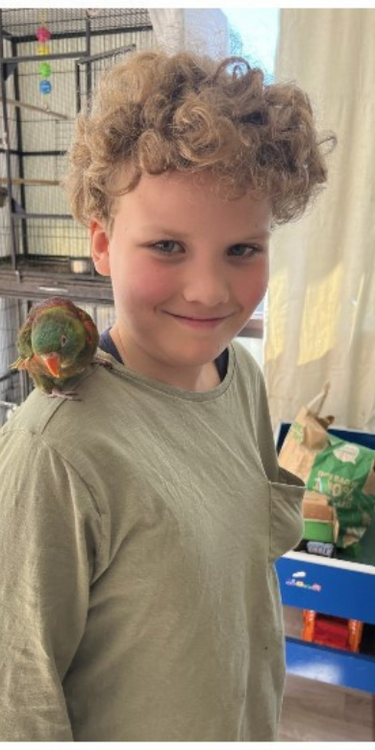 Jack
The different steps make it easy to follow and his hair looks amazing, great definition and keeps the frizz at bay.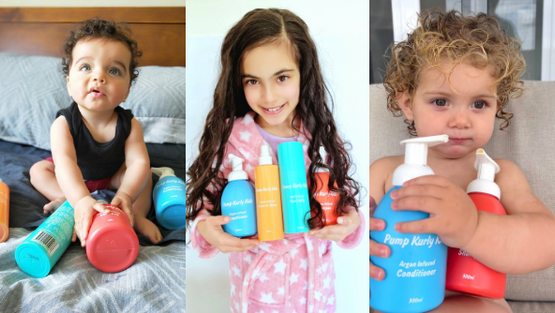 For All Boys and Girls
Suitable for kids over 6 months! Our products can be used on all hair types, especially beneficial for waves and curls.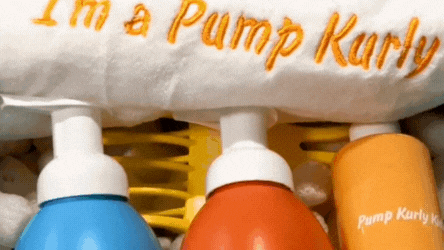 How To Care For Kids Curls
Caring for curly hair can be a challenge, especially when it comes to children. Curly hair requires extra attention and care to prevent it from becoming tangled, dry, and damaged.
Read More
These ingredients find themselves on our Block-list
Where to next?
Looking for more natural haircare? Find it here!