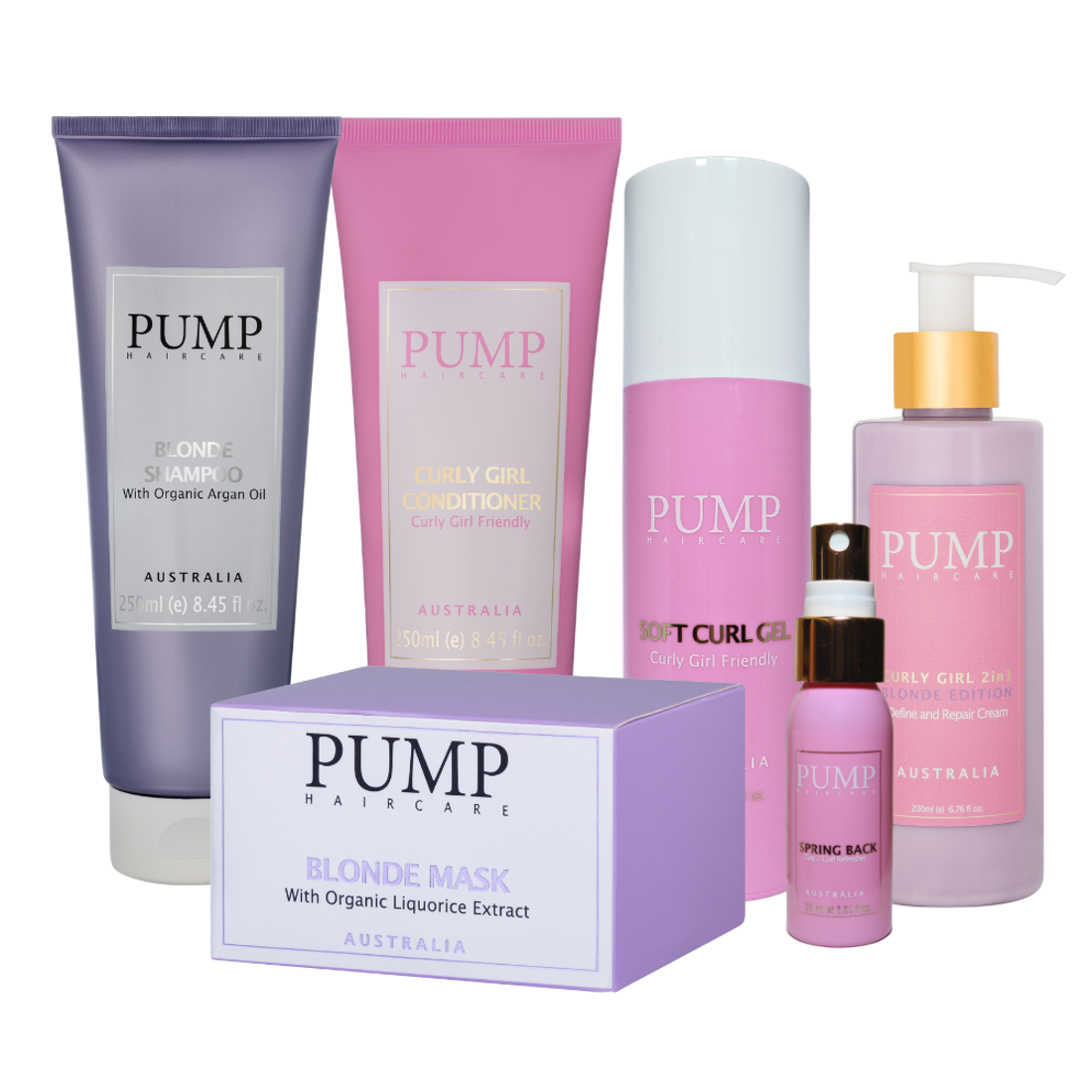 Pump Curly Blonde Pack
$112.00 USD
Our Curly Blonde Pack keeps the yellow out of your blonde, extending the life of your colour without needing a toner between salon visits, whilst also nourishing and defining your curls!
All these products are 100% silicone-free and Curly Girl Friendly!
What's Included
How to Use

Wash hair with shampoo & conditioner once a week, any other time you feel the need to wash your hair, you would do so using the conditioner only by wetting down the hair, applying the conditioner from roots to ends and emulsifying it onto the scalp for a few minutes then rinsing it out with water only.

Following your wash, apply the Soft Curl Gel to damp hair, rake through curls with your fingers, and scrunch. The spring back day 2 refresher can be used daily to refresh the curls.

No more than once a week for the Blonde Mask is necessary but its fine more often if you like. With the mask, use only a small amount after shampooing instead of (not in addition to) Conditioner. Leave in for 5-10 minutes to start with and use more as necessary (careful not to overtone). Rinse it out with just water afterwards (ie no need to wash it out with shampoo).
Shipping Info

All orders are shipped on the same day you place the order, if ordered before 4pm AEST.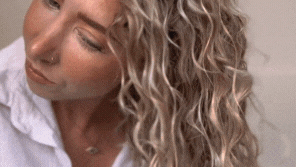 No Need to Double Up!
Combine your blonde toning with your curly products! This means less product use, which means less build-up on your scalp and hair!
Blondes Have More fun
Designed to tone and repair bleached blonde hair. Also suitable for removing brassiness in natural blonde, grey, silver and white shades.
These ingredients find themselves on our Block-list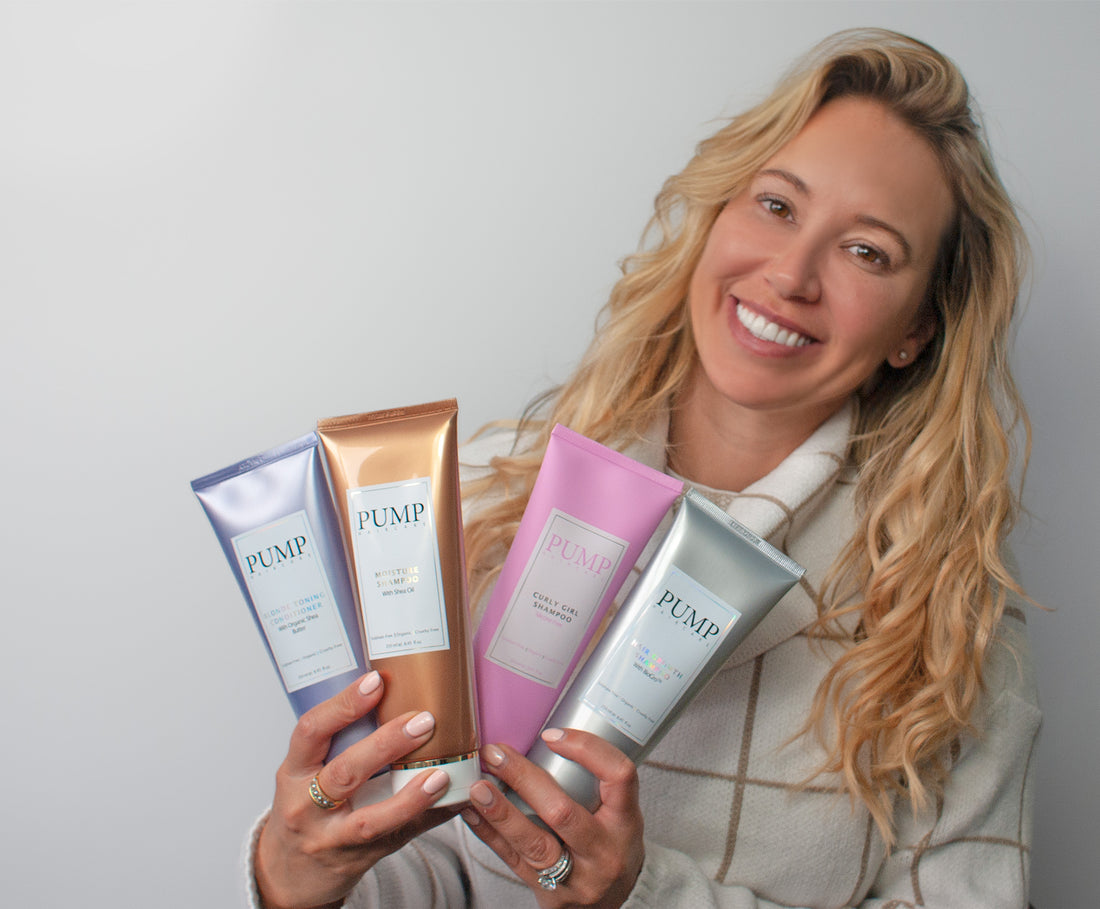 Need help choosing?
Take our hair quiz to get custom recommendations from Pump founder and hair guru, Tash!
Help me choose