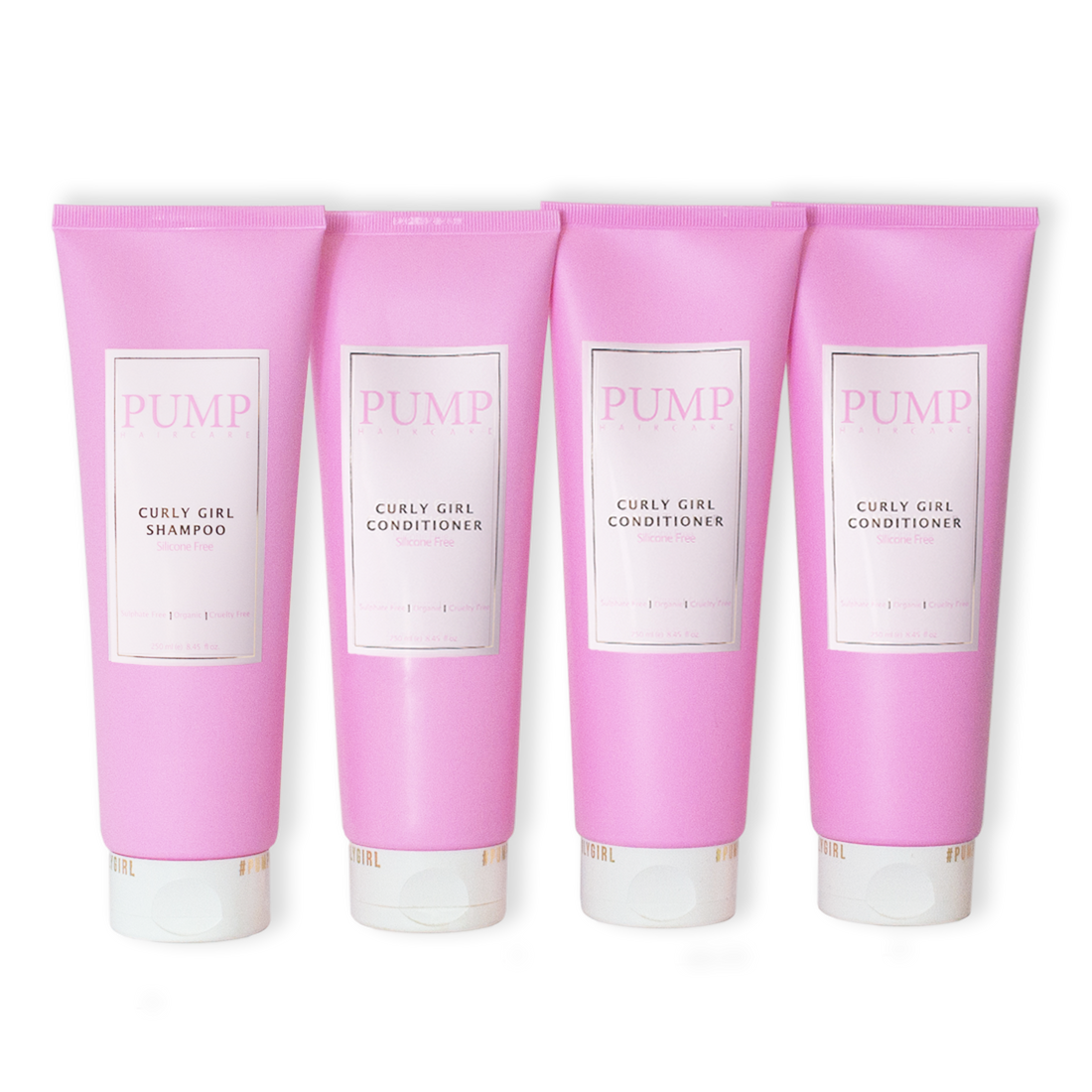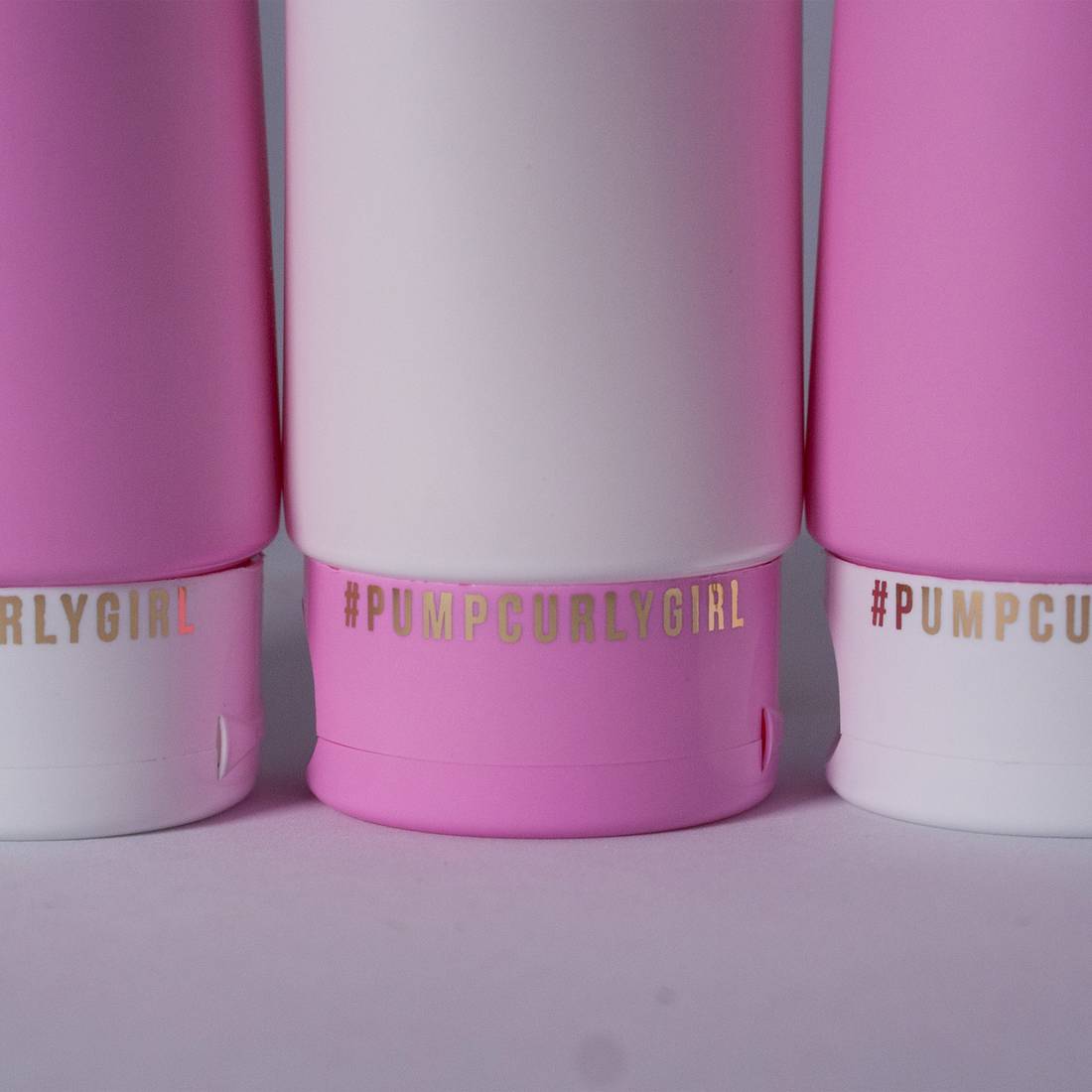 Pump Curly Girl Co Wash Pack
$93.00 USD
or make 4 interest-free payments of $23.25 fortnightly with
More info
I know you curlies use double the amount of conditioner, especially when co washing, so this is the perfect pack for you! All these products are 100% silicone-free and Curly Girl Friendly!
What's Included

1 x Pump Curly Girl Shampoo

3 x Pump Curly Girl Conditioner
Tash's Tips

Since you are shampooing less often, using a Shampoo Brush is a great way to remove product buildup and give you scalp a good massage!
How to Use

Wash hair with shampoo once a week, for a deep cleanse and clarifying from the week's hair products. Very concentrated, start with less and use more as necessary.

Use the conditioner following the shampoo, and also use as your mid-week co-wash. A co-wash or "conditioning wash", is washing your hair with only conditioner, to keep your curls hydrated. Wet hair completely, and work the conditioner into your hair, emulsifying in the scalp, rinse thoroughly. This will give your hair a gentle midweek cleanse.
Shipping Info

All orders are shipped on the same day you place the order, if ordered before 3pm AEST.
These ingredients find themselves on our Block-list
Real People, Real Results
Needing some haircare inspiration? Click and hold to see the before image.
Need help choosing?
Take our hair quiz to get custom recommendations from Pump founder and hair guru, Tash!
Help me choose
Where to next?
Looking for more natural haircare? Find it here!