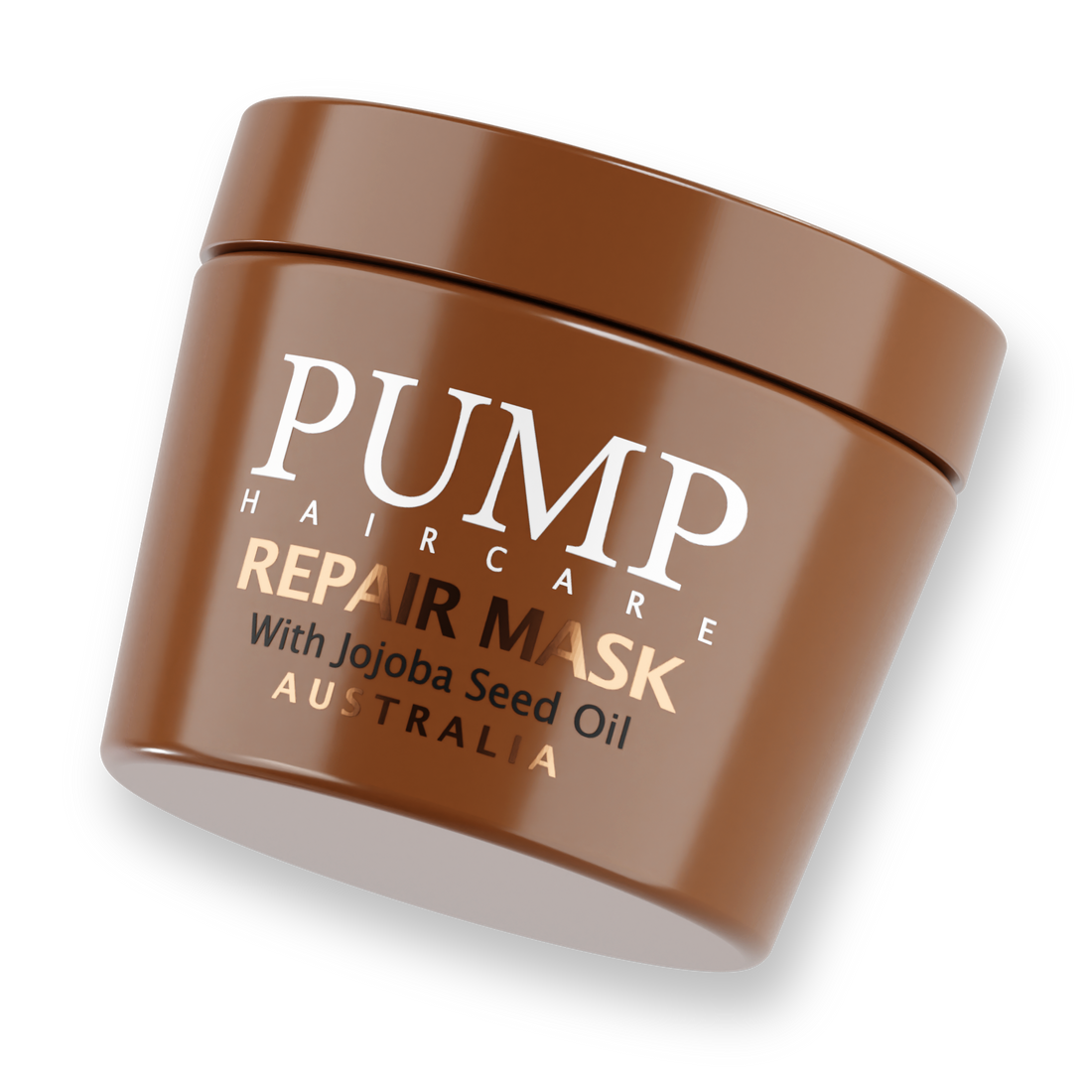 Pump Repair Mask
$31.00 USD
Pump Repair Mask is designed to deeply nourish and mend dry, brittle and damaged hair.
The perfect blend of botanical oils and butter that help to improve hair's manageability, shine and moisture.
How to Use

No more than once a week for the Mask is necessary but its fine more often if you like. With the mask, use only a small amount after shampooing instead of (not in addition to) Conditioner. Leave in for 20+ minutes or even overnight for more intensive treatment. Rinse it out with just water afterwards (ie no need to wash it out with shampoo).

300ml, 10.14 fl oz
Tash's Tips

Finer hair is easily weighed down with heavier moisturising products, when using this mask, only apply a very small amount and leave in 10 minutes.
Ingredients

Aqua (Water), Cetearyl Alcohol, Cyclopentasiloxane, Behentrimonium Chloride, Isopropyl Myristate, Butyrospermum Parkii (Shea) Butter, Amodimethicone, Cetrimonium Chloride, Behentrimonium Methosulfate, Natural Fragrance, Isopropyl Alcohol, Dimethiconol, Panthenol, Hydrolyzed Soy Protein, Argania Spinosa Kernel Oil*, Simmondsia Chinensis (Jojoba) Seed Oil*, Persea Gratissima (Avocado) Oil, Polyquaternium-10, Guar Hydroxypropyltrimonium Chloride, Trideceth-12, Citric Acid, Sodium Acetate, Sodium Chloride, Sodium Hydroxymethylglycinate, Sodium Benzoate. *Organic Ingredients
Shipping Info

All orders are shipped on the same day you place the order, if ordered before 3pm AEST.
Repair, don't despair!
Transform brittle dry hair into hydrated, shiny locks overnight!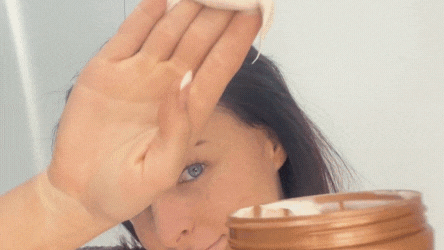 Watch and Learn
Feel this nourishing mask glide through your hair as you massage it through mid-lengths and ends. Leave it in for at least 10 minutes or even overnight to strengthen and smooth your hair!
Pump Hair Repair Mask
Introducing Pump's hair repair mask, a deeply nourishing and hydrating hair mask to combat dryness, frizz and damaged hair follicles. It works to smooth over your hair cuticles and improve overall hair health. This deep conditioning treatment is the missing link from your hair care routine as it revitalises not only your hair strands but also brings balance and moisture back into your scalp. If you are dealing with dry or brittle hair, we recommend pairing this hydrating hair repair mask with Pump's repair trio. Together, this combination will effectively defrizz your hair and support its natural growth. 
Star Ingredients
Dry and brittle hair can feel like an uphill battle of frizz and breakage, that is why we have included these four deeply nourishing ingredients to repair and hydrate your hair. Here is how each ingredient supports your hair: 
Jojoba Seed Oil 
Jojoba seed oil is an all-time favourite because it is one of the only natural oils that is the most closely related to the oils we produce in our scalps. This makes it the perfect nourishing oil to bring balance and hydration back to your scalp. Its vitamins and minerals also help to lock in moisture and seal the cuticle, improving overall hair elasticity and helping to reduce frizz. 
Shea Butter 
Shea butter is a highly emollient natural butter and it is packed with essential fatty acids. As it coats the hair cuticles, it seals in moisture and protects the hair cuticle from damage. It is also known to block UV radiation and protect your hair from environmental stressors. 
Avocado Oil 
Avocado oil is another nourishing oil containing vitamins E and B, fatty acids and antioxidants. This improves overall hair elasticity and helps to bring balance to your scalp. As it is lightweight, it is able to sink into the hair shaft and strengthen the damaged cuticle from within. 
Argan Oil
Argan oil is a lightweight, natural oil that adds shine and moisture to your hair and scalp. If you are seeking a hair oil to incorporate into your hair care routine, you can use argan oil as a pre-wash treatment or even as a heat protectant before styling your hair. Its fatty acid and antioxidant properties repair and nourish brittle hair and protect it from further breakage. Discover more about how argan oil benefits your hair.
What hair concerns can the Pump repair hair mask help with? 
Pump's hair repair mask has been formulated as a deep conditioning treatment to address a wide range of hair concerns to smooth and revitalise your hair. Specifically, it targets dryness and seeks to strengthen the hair follicles, helping to seal in your hair strands, thereby reducing frizz and making your hair more manageable. It is suitable for all hair types. However, if you have fine hair, we suggest using this mask for a shorter duration compared to those with thick, curly or coiled hair, for whom we recommend using this mask overnight for a deeper hydrating treatment. 
Read
These ingredients find themselves on our Block-list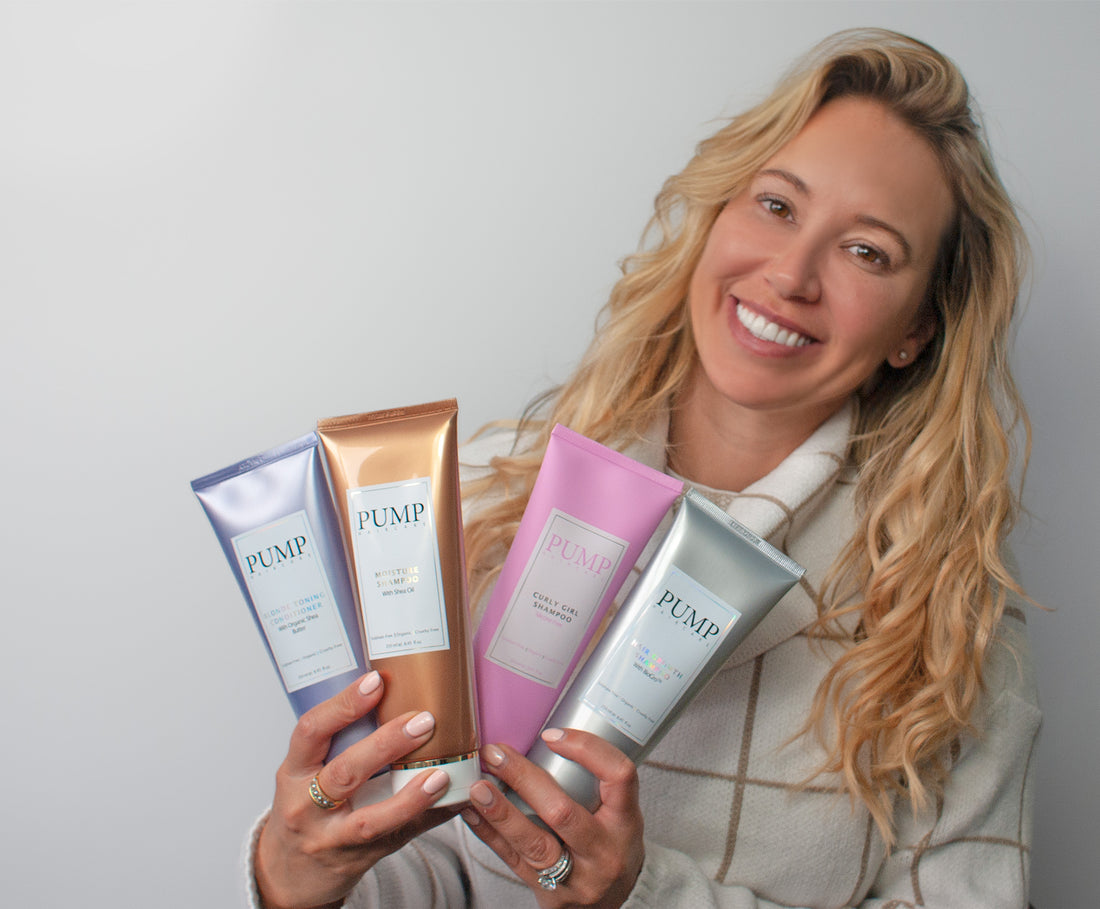 Need help choosing?
Take our hair quiz to get custom recommendations from Pump founder and hair guru, Tash!
Help me choose
Where to next?
Looking for more natural haircare? Find it here!