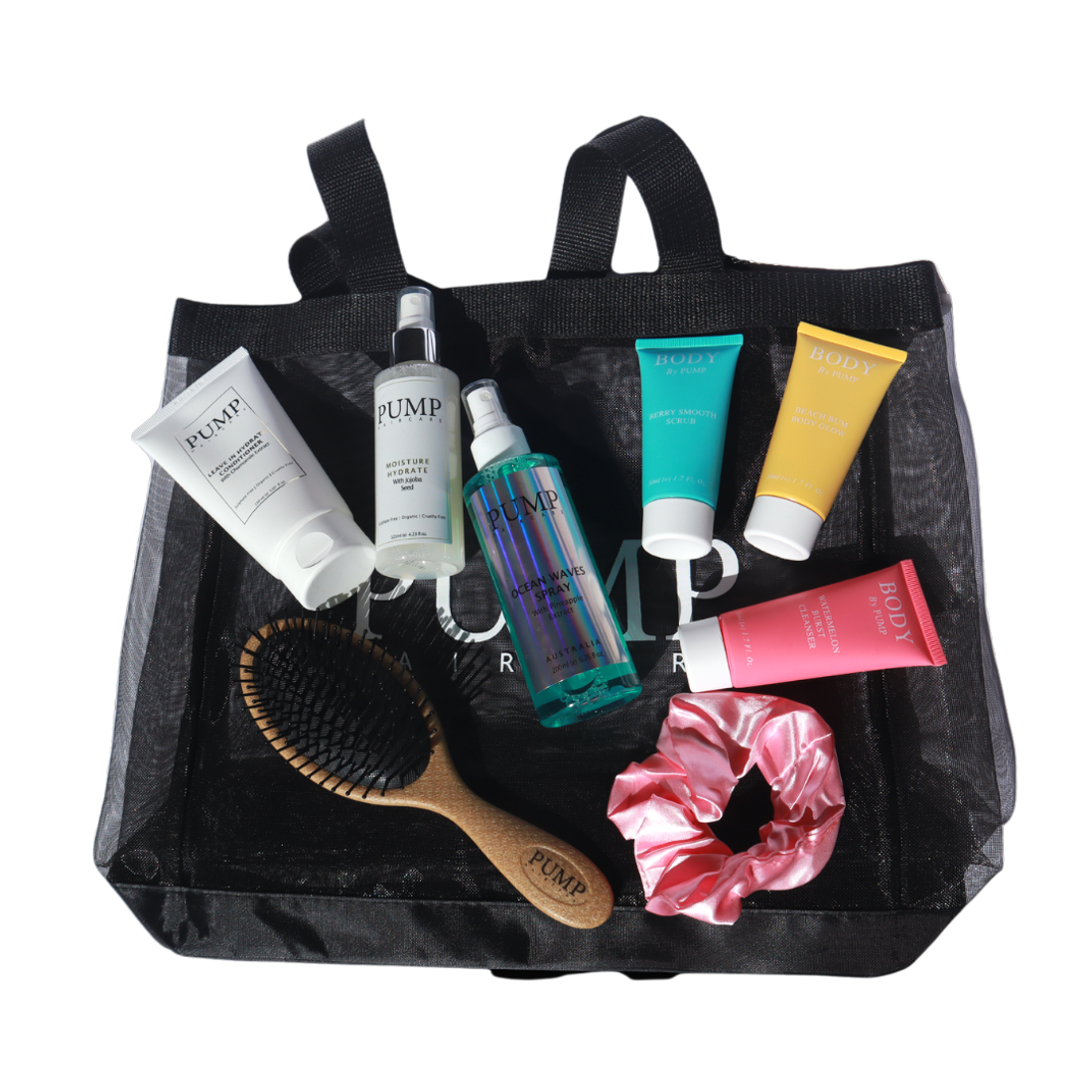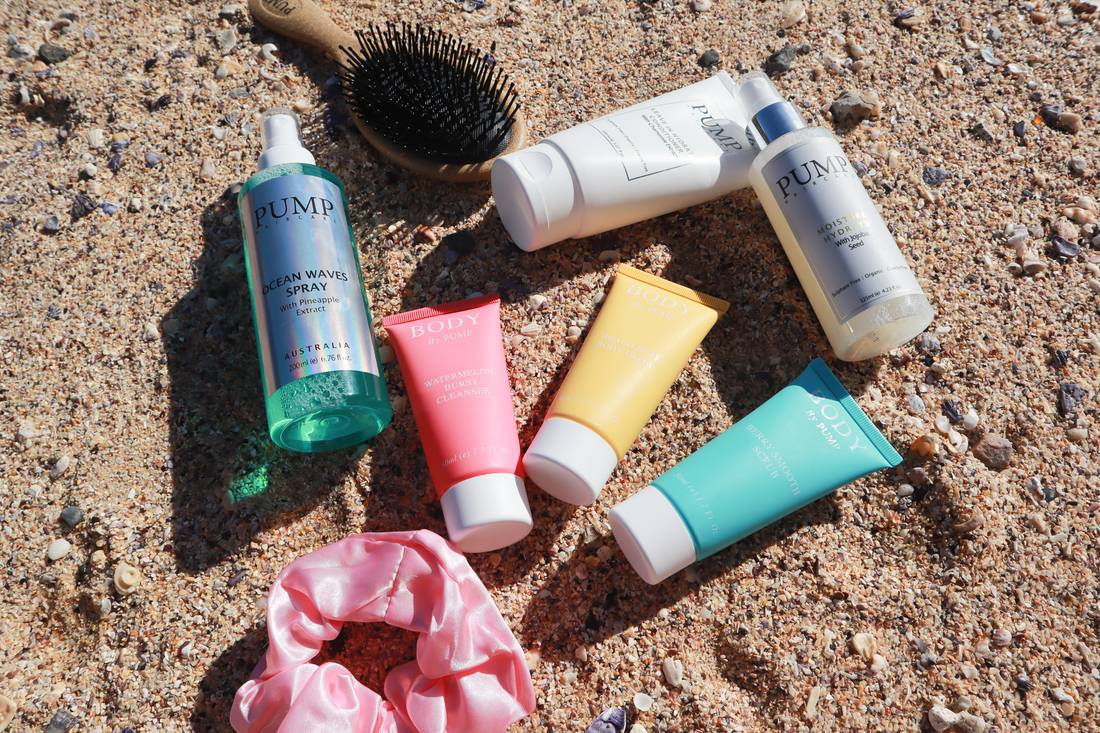 Pump Summer Pack
$128.00 $82.00 USD
or make 4 interest-free payments of $20.50 fortnightly with
More info
LIMITED TIME ONLY! Save on 35% value!
Whether you're looking to repair your hair or achieve effortless beachy texture, this Summer Pack has everything you need to go up against even the frizziest of frizz, and provide instant hydration and shine at the same time. Comes with 3 body travel sizes to keep your skin glowing too!
* Scrunchie colour will vary
What's Included

Pump Moisture Hydrate Spray

Pump Leave In Hydrate Conditioner

Pump Ocean Waves Spray

Pump Eco Coconut Oval Brush

Pump Mini Berry Smooth Scrub

Pump Mini Beach Bum Glow

Pump Mini Watermelon Burst Cleanser

Pump Scrunchie (colour selected at random)

FREE Pump Mesh Beach Bag



Shipping Info

All orders are shipped on the same day you place the order, if ordered before 3pm AEST.
There is nothing worse than tangled hair after a long day at the beach or pool!
Heat, sun, chlorine, oil, and so much more can make hair look drab easily, which is why it might be a good time to refresh your hair care with these essential items.
Hydrate and Protect
Prevent hair breakage, enhance shine, repair damage, and improve softness! The perfect addition to your beach bag.
These ingredients find themselves on our Block-list
Need help choosing?
Take our hair quiz to get custom recommendations from Pump founder and hair guru, Tash!
Help me choose
Where to next?
Looking for more natural haircare? Find it here!